Learning the Craft: An Internalised Other Interview with a Couple— Belinda Emmerson-Whyte
$

9.90
This paper presents extracts from a couple therapy session to highlight some of the identity and relationship re-constituting and re-authoring prospects discovered while applying 'internalised other questioning'. Ideas based on David Epston's and Karl Tomm's 'internalised other questioning' practices are presented including interviewing the 'distributed self', interviewing the 'internalised other of the internalised other', and repositioning from 'settled certainties' to preferred 'practices of relationship' and 'practices of self'.
A Letter to Robyn: Explorations of the Written Word in Therapeutic Practice— Mandy Pentecost
$

9.90
This paper explores the co-production of a literary therapy. It is drawn from research conducted by Mandy Pentecost which investigated the therapeutic writing practices employed in one narrative counselling relationship in which Robyn was the client and Mandy the counsellor. Four different genres of writing were engaged with during the counselling process: 'homework' questions, a therapeutic letter, a 'rescued speech poem', and a short story. These four genres are described in this paper which is written in an auto ethnographic form in the shape of a letter to Robyn.
Growing up with Parents with Mental Health Difficulties— Ruth Pluznick and Natasha Kis-Sines
$

9.90
This paper documents a project with young people who are growing up with a parent with mental health difficulties. The authors discuss how they are able to employ the narrative practice 'double-listening' to stories by the young people – listening not only to the challenges that this experience brought, but also asking about the skills, knowledges and opportunities the young people used to respond to these. This and the other narrative principles that informed the project – such as co-research and 'enabling contribution' are demonstrated by the inclusion of a therapeutic document from work with a young man, and a transcript of a conversation with a young woman and her mother.
Hopeful conversations about voice hearing— Chris Dolman & Michael Spurrier
$

9.90
Over a period of a couple of years, Michael and Chris met in the context of therapy in relation to the presence of critical and demanding voices in Michael's life. These conversations covered much territory and this paper gives a partial account of these conversations – an interweaving of a description of narrative ideas and practices that shaped Chris' approach, together with Michael's experiences of participating in these conversations, which reinvigorated his interest in contributing to the lives of other people.
Talking about sex: Narrative approaches to discussing sex life in therapy— Ron Findlay
$

9.90
How do we discuss sex issues in therapy with a narrative and post-structuralist, postcolonial approach? This paper discusses the ethics and practices of narrative approaches to talking about sex in therapy. It discusses ways to reduce the influence of shame and embarrassment, promote local knowledge and skills, and to minimise the impact of the gender and sexuality of the therapist.
The 'Bellayla' Project – bringing storylines of identity into relationships of harmony— Peter Bourke
$

9.90
This paper shares the journey of the 'Bellayla Project', a co-research initiative between the author and two young people, Bella and Tayla. It describes how engagement in this project enabled second-story development in the lives of these two young people. It also conveys what becomes possible for young people when they are invited into a space of critical thinking, collective inquiry, and sharing knowledge about 'problems'.
'My story to be told': Explorations in narrative documentation with people from refugee backgrounds— Chanelle Burns
$

9.90
This paper explores the use of narrative documentation in work with people from refugee backgrounds, specifically in contexts of responding to trauma. It recounts, through an in-depth case study, work with a man from Sierra Leone in which a number of documents were co-created, including letters, documents of skills and knowledge, and rescued speech poetry. Through the lens of narrative documentation, a number of narrative principles and practices are explored, including eliciting responses to trauma, scaffolding, externalising, re-authoring, and outsider-witnessing. This paper is the outcome of a project of co-research and offers insights into how the practice of narrative documentation might be used across language and culture.
A Service-user and Therapist Reflect on Context, Difference, and Dialogue in a Therapy for Anorexia— Tracy Craggs and Alex Reed
$

9.90
This article was co-authored by the participants in a therapeutic process which occurred within a specialist eating disorders service in a hospital setting. One of us was seeking assistance in their struggle with anorexia, and the other was a therapist working in this field. In addition to our encounters in the therapy process, we share in common a background in research and an orientation towards postmodern research methodologies. We became interested in how this shared research interest might provide an additional resource towards creating new knowledges and change. Through a process of shared inquiry, we sought to explore, from our different positions, the therapeutic process that we were engaged in by attending to the different narratives that shaped our experiences, understandings and actions. In particular, the influence of the clinical context on our respective experiences of the therapeutic process was examined. Some tentative reflections are offered regarding the potentially fruitful inter-relationship between therapy and research activities, and the transformative potential of this kind of shared inquiry.
Narrative Therapy and Research
$

9.90
There are rich connections between narrative therapy and practices of research, and considering these links has been a source of creativity for many practitioners. This short piece seeks to describe how narrative therapy first began to be described as co-research, and describes some of the common research practices that are engaged with by narrative therapists. This piece also considers the powerful challenges that Indigenous researchers are making to the field of research. This paper has been collaboratively created. Marilyn O'Neill, Shona Russell, Makungu Akinyela, Helen Gremillion, David Epston, Vanessa Jackson and Michael White all responded to the questions listed below, and David Denborough then wove their responses into a final form.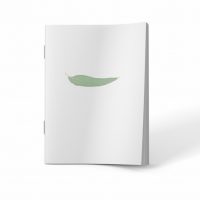 Living like playing: Working with online gamers from a narrative therapy perspective — Mehmet Dinc
$

9.90
Many young people and their parents experience ongoing conflict about online gaming. These conflicts can lead to shame, distance and decreased self-esteem for young people. This paper explores the use of co-research, re-authoring, therapeutic documents and other narrative practices for working with young people experiencing issues with and conflict about online gaming.
Researching 'Suicidal Thoughts' and Archiving Young People's Insider Knowledges— Marilyn O'Neill
$

0.00
This paper explores the significance of enabling co-research conversations about the effects and tactics of suicidal thoughts, and about effective forms of resistance. It describes one such coresearch project that involved three young people in Sydney, Australia. The ideas that informed the co-research are described and extracts of the young people's co-research conversations are included.