Collective Narrative Practice with Rape Victims in the Chinese Society of Hong Kong— Suet Lin (Shirley) Hung
$

9.90
This article presents an example of collective narrative practice with Chinese women who have experienced rape. In a cultural context where rape is an immense taboo and a source of shame, this group project linked individual women to the collective. The use of the Tree of Life methodology, re-authoring conversations, outsider witnesses, therapeutic letters and documents, and definitional ceremony, has richly described the knowledges and skills of these women which have helped them, and which could contribute to the lives of other women. In addition to acknowledging personal agency, the cultural dimension and social construction of sexual violence was exposed in local language and practice, and the power of dominant discourses was revealed and challenged.
Collective narrative practice with young people with Aspergers Syndrome who have experienced bullying— Kit Hung (Chris) Tse
$

9.90
This paper presents an experience of collective narrative practice with young people with Asperger Syndrome (Aspergers) who have experienced bullying. In Hong Kong, it is common to hear about bullying of young people with Aspergers. This article first discusses some dominant discourses relating to Aspergers and bullying. It then documents the innovative methodologies of the 'Smartphone of Life', which connects young people and assists them to develop second stories with alternative identities.
The narrative practices of externalising conversations, re-authoring conversations, outsider-witness conversations, and definitional ceremonies are used to richly describe the stories of the young people. In this work, the local knowledge and skills of young people in resisting the challenges of bullying are documented through co-creating collective postcards. The article concludes with some reflections about the collective practice and ethical considerations.
Unearthing new concepts of justice: Women sexual violence survivors seeking healing and justice— Hung Suet-Lin and David Denborough
$

9.90
Justice and healing are closely linked. A strong sense of injustice can hinder healing. In the context of Hong Kong, and likely in many other places, where the legal system is seen as the only means for achieving justice, and legal/criminal justice is upheld as the only concept of justice, many survivors of sexual violence are left with few options for healing redress. Expanding concepts of justice beyond those rooted in criminal law systems may increase the possibilities for healing. This project describes one such collective process, enabling Chinese women who have experienced sexual violence to move from single story testimonies of harm done, to double story testimonies that include the responses, skills and values of survivors. The process involved richly acknowledging the multiple injustices and effects of these injustices, developing a storyline of surviving injustices including the steps taken by women to 'break the secrecy' and 'not pursing any further' in the legal system, and creating a forum of narrative justice. It was acknowledged that justice can be achieved in multiple ways, in the social and in people's eyes and judgment, which may have historic cultural resonances.
Free articles:
This article comes with two companion pieces:
Unearthed conceptions of justice for women who have experienced sexual violence: Possibilities for healing and enhancing criminal justice— Haley Clark
How women understand justice and the relevance of this to criminal justice practice is often overlooked in literature on system responses to sexual violence. By reflecting on Hung's and Denborough's (2013) article, I consider that the value of collective narrative justice forums in developing understandings of justice and promoting healing for women who have experienced sexual violence and system injustice is apparent. I argue that in addition to contributing to individual healing the unearthed concepts of justice have relevance to the ways in which sexual violence is responded to within the criminal justice system and in society generally. Privileging the knowledge and insights of women enables more robust understandings of justice to emerge, and opens new possibilities to strengthen responses to sexual violence.
Healing and justice together: searching for narrative justice— David Denborough
Once we acknowledge that we have a profound and often unnamed and unacknowledged problem in our country; that our 'justice system' in many ways perpetuates injustice, then what are we to do? If we are the receivers of stories of social injustice, then what are our responsibilities? Perhaps we can't leave matters of justice only to lawyers and the legal system. Perhaps we can question how our work can contribute to both healing and justice. This piece was created from a speech given by David Denborough at the 10th International Narrative Therapy and Community Work Conference held in Adelaide, Australia, March 2013.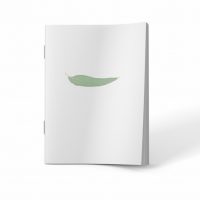 Non-binary Superpowers! A collaborative conversation between non-binary youth in Adelaide, South Australia, and non-binary youth in Calgary, Alberta — Rosie Maeder and Tiffany Sostar
$

5.50
A common experience of folks who identify outside of binary gender is that of erasure, an experience of not being seen, fighting daily to 'prove' that our identities and experiences are 'real' and 'valid'. In April and May of 2019, two small groups of Trans and Non-Binary (enby) young people and some of their loved ones came together on opposite sides of the world. Tiffany Sostar (they/them) and Rosie Maeder (she/her) hosted narrative conversations in Adelaide, Australia, and Calgary, Canada, and linked them through a collective document. This was the beginning of an ongoing trans-continental conversation exploring the skills, knowledges and experiences of Non-Binary young people and of the ways they are or hope to be seen and supported by loved ones. Tiffany and Rosie hoped to draw out rich, multi-storied accounts of Non-Binary experiences and to make visible the skills, knowledges and complicated superpowers required to resist rigid constructs of gender. They seek to further subvert Non-Binary invisibility by sharing these stories with other enby folks and anyone else who wants to learn more about Non-Binary experiences or identities ‒ including and especially Narrative Practitioners who work with Trans and Non-Binary young people.
Resisting violences, reclaiming lives: Honouring the insider knowledges, initiatives and contributions of young people responding to intimate partner & family violence through film— Phillipa Johnson
$

9.90
This article recounts a collective narrative film methodology emerging from co-research with a group of young people at the Domestic Violence Action Centre in Ipswich, Queensland. This paper illustrates a process of using narrative practices and film in a community setting to discover, link, document, celebrate and inspire creative responses to violence. It represents a body of work that could not have been generated without the diverse contributions of many people and organisations.