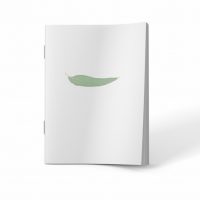 Re-storying children's nightmares and night terrors — Kelvin F. Mutter
$

9.90
Nightmares and night terrors are common childhood experiences. Through the use of first-person narrative and composite stories, this essay documents an emergent incorporation of narrative therapy practices in work with families seeking help for children experiencing nightmares and night terrors. Key transitions and innovations in clinical practice are identified. Reflections identify and discuss potential success factors and limitations regarding the outcomes of this practice. This paper concludes by identifying and reflecting on three novel outcomes that emerge from the paper.
Researching 'Suicidal Thoughts' and Archiving Young People's Insider Knowledges— Marilyn O'Neill
$

0.00
This paper explores the significance of enabling co-research conversations about the effects and tactics of suicidal thoughts, and about effective forms of resistance. It describes one such coresearch project that involved three young people in Sydney, Australia. The ideas that informed the co-research are described and extracts of the young people's co-research conversations are included.
Uh Oh! I have received an Unexpected Visitor: The visitor's name is Chronic Disease a Brazilian narrative family therapy approach— Lúcia Helena Abdalla and Ana Luiza Novis
$

5.50
Based on our clinical experience with people with chronic diseases, we have developed a narrative methodology we have named 'The Pantry of Life' (also known as 'The Unexpected Visitor'). This reflective approach invites the person and their family to imagine and describe the appearance of adversity in their lives as an 'Unexpected Visitor' who arrives unexpectedly and uninvited. Consisting of six reflexive exercises, this methodology enables families who have felt hostage to the problem, to reclaim the authorship of the stories of their lives. By promoting new understandings, expanding conversations, and validating the skills and resources of family members, those living with chronic diseases are offered a chance to respond to serious problems in playful and creative ways.
Discerning between structuralist and non-structuralist categories of identity: a training exercise— Alice Morgan
$

5.50
Through the description of a training exercise, this paper illustrates the relevance of assisting trainees to discern between structuralist and non structuralist categories of identity. This piece assumes knowledge of various narrative therapy concepts. If you are not familiar with these, recommended reading is offered at the end of the paper.
Ethnography, co-research and insider knowledges— David Epston
$

5.50
This piece revisits some of the intellectual histories of narrative practice, in particular the development of an ethnographic, co-research approach to working with families. By tracing the influence of anthropological and sociological thought on the development of what has become 'narrative therapy', this piece invites current practitioners to read beyond the boundaries of any professional field in order to generate new forms of practice.
Michael White and adventures downunder— David Denborough
$

9.90
This paper explores the personal-professional historical development of the work of the late Michael White. It was written at the request of Maurizio Andolfi and first published in Italian in Terapia Familiare No.102, July 2013. It is published here for the first time in English with permission. The paper is written as a response to four questions: What were some of the key steps in Michael White's historical development from a personal-professional perspective? From where did Michael draw his main inspirations? What have been his major contributions? And what has Michael left to the younger generations?
Working with People Who Are Suffering the Consequences of Multiple Trauma: A Narrative Perspective— Michael White
$

9.90
In October 2003, Michael White gave a presentation at the Treatment & Rehabilitation Center for Victims of Torture and Trauma (TRC) in Ramallah, Palestine. In consultation with those present, it was decided that it would be helpful to have this presentation recorded, transcribed, edited and then translated into Arabic to be made available to other Arabic-speaking workers in Palestine and elsewhere. The paper published here was created for this purpose. In doing this, we realised that it was a paper that would be of value to a wider readership and so have included it here. Jane Hales transcribed an audiotape of the presentation and David Denborough assisted in bringing this piece to its current form.
The paper places an emphasis on the priority given to the redevelopment and reinvigoration of a 'sense of myself' in working with people who have been subject to trauma. It describes how this can be achieved through the use of definitional ceremony structures, outsider-witness practices and re-authoring conversations. The last section of the paper discusses the work of memory theorists and its relevance to work with people who have experienced trauma. More particularly it proposes that, in order to re-associate dissociated memory, we must first enable a revitalisation of the 'sense of myself'.
Externalising: Commonly asked questions— Maggie Carey & Shona Russell
$

9.90
The following questions and answers about 'externalising' have been created in response to regular requests from practitioners. We've tried here to respond to some of the questions we are most commonly asked in training contexts.
We've enjoyed the collaborative process of coming up with these questions and answers. A wide range of people have been involved and we've really appreciated this.
We hope this document will be of assistance to those engaging with narrative ideas. We look forward to receiving your feedback!
Poststructuralism and therapy – what's it all about?— Leonie Thomas
$

5.50
Narrative therapy is very influenced by poststructuralist ideas and yet, for many of us, it can be quite a challenge to actually understand what poststructuralism is! Personally, we have been excited, challenged, stretched and sometimes exhausted by trying to understand poststructuralism and what it might mean for our practice as therapists.
While this is a complex topic, this is only a brief piece of writing. We've simply focused on a few areas and tried to offer some answers to commonly asked questions. We are not meaning to imply that these are the correct or only answers, we're just hoping that you'll find them helpful. We've certainly learnt a lot in putting them together.
Language, Power and Intentions: Some Ideas of Working with People whose Lives are Affected by Substance Use— Michelle Cherubin
$

9.90
In this paper the author shares stories from her work with people whose lives are affected by substance use. At the same time, this paper tries to make clear the kinds of ideas that inform the therapist's thinking and the processes she goes through when deciding which conversational directions to explore. Key themes include: the use of language in therapy; considerations of modern power; responding to concerns about harm and considerations of protection; richly storying the web of relationships a person has to alcohol and drugs; and therapist intentions in this work.
Beginning to use a narrative approach in therapy— Alice Morgan
$

5.50
We invited Alice Morgan to write the following article for this first edition of our new journal. Over the years we have had many requests for writings that describe the process of beginning to engage with narrative ideas and practices. Within the following paper Alice describes some of the ways in which she began to engage with narrative ideas and what she found helpful in the process. We believe that this piece will be of interest to those who are new to narrative ideas, and also to those who are teachers and trainers. Alice is the author of the very popular book 'What is Narrative Therapy? An easy-to-read introduction' (2000) and editor of 'Once Upon a Time … Narrative therapy with children and their families' (1999).