Through a narrative lens: Honouring immigrant stories— Ann E. Kogen
$

9.90
This article describes how cultural understandings can be utilised in re-authoring stories of individuals suffering from hardships as a result of torture or trauma. Anthropological research about the varied ways in which people express and experience emotion opens possibilities for therapeutic practice. Through an example of therapy, the author illustrates how cultural idioms and understandings can be integrated into a narrative that is healing and empowering.
Using Letters in School Counselling— Katy Batha
$

9.90
This paper explores the creative use of therapeutic letters in a school counselling context. A number of different types of therapeutic documents are described including letters of introduction and invitation, letters of reflection, letters to keep contact, and letters to summarise co-research.
Using the 'Failure Conversations Map' with Couples Experiencing Fertility Problems— Razi Shachar
$

9.90
This paper details work done with a heterosexual couple who were experiencing fertility problems. Drawing on the externalising conversations and failure conversations maps of narrative practice, the author worked with the couple to explore culturally-dominant norms around pregnancy and fertility, resulting in renewed options for parenthood. The paper discusses aspects of Michel Foucault's notion of modern power in relation to normalising judgement, and details how the failure conversations map offers a response to this.
Witnessing and positioning: Structuring narrative therapy with families and couples— Jill Freedman
$

9.90
In this paper, the author describes a way of structuring family therapy that fits with the narrative metaphor, creating space for stories to be understood, deconstructed and further developed. In this process, people move between positions of telling and witnessing. Family members engage in shared understanding and meaning making.
'Rescuing the Said from the Saying of It': Living Documentation in Narrative Therapy— David Newman
$

9.90
This article explores some creative ideas about using therapeutic documents in narrative practice. After a discussion of the theoretical background, important principles, and ethical issues in employing documents, the author gives examples of emails used to recruit a 'care team', and keeping care teams informed of developments in people's lives. The main part of the paper explores the idea of 'living documents': therapeutic documents that are added to by various clients over time. This new departure in therapeutic documents is different from the existing practices of 'archives' held by various leagues – which tend to simply be collections of different individual's documents; and of collective documents, which are usually produced by a group in a collective voice.
'When The Crisis broke out, our whole world went upside down' The special skills and knowledge that are sustaining us during the economic crisis in Greece— Margarita Katsikadelis
$

9.90
This paper details a project honouring Greek people's skills of re-claiming their lives from the troubling effects of the recent financial crisis. Canvassing a process that used a questionnaire, collective documentation, and definitional ceremony, this work identifies and celebrates special skills and knowledges that sustain people during crisis.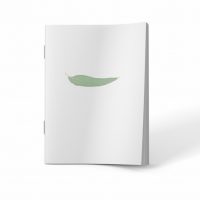 A first person principle: Philosophical reflections on narrative practice within a mainstream psychiatric service for young people—Philippa Byers and David Newman
$

9.90
This paper is a collaboration between David Newman, an experienced narrative therapy practitioner and teacher, and Philippa Byers, a narrative therapy student with an academic background in philosophy. The paper charts ideas developed during Philippa's student placement with David, as they discussed narrative practice, other mental health practices and philosophy. The paper draws on philosophy of language and the philosophy of Paul Ricoeur, applying this to Michael White's injunction to look (and listen) for the experience-near in the words and phrases that are offered to narrative therapists. It offers philosophical reflections on an ethical principle of narrative practice which Philippa and David call a first person principle. The first person principle is elaborated in a discussion of David's narrative practice with young people. This offers philosophical and practical insights to some of the issues and questions that may arise for narrative therapists who, like David, practice within mainstream services, encountering 'neuro' and other professionalised discourses and accompanying expectations.
A narrative therapy approach to dealing with chronic pain— Laurel Phillips
$

9.90
This article outlines a narrative therapeutic approach to working in collaboration with people experiencing chronic pain. This approach was created in concert with 13 co-researchers who were experiencing, or had partners who experienced, varying degrees of pain. Contributing therapeutic conversations spanned a ten-month period. Outcomes were achieved through the application of various narrative therapy principles including externalisation, mapping the influence of the problem, remembering practices, developing an experience-near definition of the problem, double listening, alternative or preferred story development and the use of collective documents and definitional ceremonies What emerged from this were two themes: The identification, importance and use of personally constructed strategies, and the reduction of pain experiences by addressing self-identified problems that were more pressing than pain. Narrative therapy was successful in helping to re-establish valued ways of living that chronic pain often sidelines. We found that it is possible to reduce experiences of pain by addressing more pressing problems.
Creating different versions of life: Talking about problems with children and their parents— Geir Lundby
$

9.90
When working with families, many parents have told us that externalizing the problem is the single most important thing they experienced in our work together. This paper describes how externalizing conversations and double-story development can assist children and their parents talk about problems and create different versions of life. Examples from narrative family therapy conversations with two Norwegian families are included.
Debriefing After Traumatic Situations – Using Narrative Ideas in the Gaza Strip— Sue Mitchell
$

5.50
This paper describes the use of narrative ideas in debriefing Palestinian adults and children in the Gaza strip after traumatic experiences. The author was working as a volunteer psychologist for Medecins Sans Frontieres in Gaza.
Divorcing the voice of fear: A collaborative, narrative approach to anxiety by Evalie Horner and Patrick Davey Tully
$

9.90
Co-created by a therapist, Evalie Horner, and her client, Patrick Davey Tully, this paper introduces and explores narrative therapy as an approach for addressing issues of anxiety. The paper alternates voices between Horner and Tully as they embark upon and develop their therapeutic relationship. After reviewing a variety of other treatment approaches, they bring the reader into their joint process of narrative therapy, from inception through to the present day. Horner and Tully illustrate the tools they use to deconstruct various discourses and social constructions of truth, including externalisation via the creation of distinct, representative character voices. They discuss how narrative therapy connects past experiences to the present. And they show how narrative therapy engages the client in a pro-active, co-creative process.
Fakebook: Renovating reputations— Georgina Gerber-Duvenhage
$

9.90
This paper explores a methodology of working with four young men with previously good reputations, who lost authorship of how their lives were storied. 'Fakebook', an interactive social networking tool, purposed to afford double story development and preferred identity conclusions, engaged the young people in conversations around themes of identity and reputations to help them resist 'downgraded reputations' and marginalising 'truth' stories that were circulating about them. The final section gives an account of the ethics that supported the work and takes a critical look at how it stands accountable to the operations of power and privilege in relation to those who were involved in the process.
Introducing counsellors to collaborative supervision— Kathie Crocket
$

5.50
Preparing counsellors for supervision is a long-neglected area. In this paper, Kathie Crocket explores the positioning of counsellors in supervision and offers an example of a letter she writes to students as a way of introducing them to the notion of collaborative supervision and all this can entail.
Joe's voyage of life map: away from alcohol— Nick Coleman
$

9.90
This article explores using a visual therapeutic document, the Voyage of Life map, with men living in Aotearoa/New Zealand. These men, who are revising their relationships with alcohol and other influences on their lives, have had previous experience with twelve-step models and broader 'recovery' approaches.
The Voyage of Life map, and the broader narrative practices that surround its use, are demonstrated through the story of one man, Joe, who is of a mixed cultural background. Through the process, Joe renegotiates his life in relation to alcohol, and re-claims aspects of his Māori whakapapa'(history/genealogy).