In this video Phillipa recounts fragments of a collective narrative film methodology and illustrates a process of using narrative practices and film in a community setting to discover, link, document, celebrate and inspire creative responses to violence. This project emerged from co-research with a group of young people in Ipswich, Australia who were responding to experiences of domestic and family violence. It represents a body of work that could not have been generated without the diverse contributions of many people and organisations. Phillipa originally shared some of the ideas and stories she speaks about in this video at the International Narrative Therapy and Community Work Conference in Adelaide 2014.
Phillipa is a practitioner whose experience includes community development, community education, social change projects, international aid and development, intimate partner and family violence, and working in the disability, child protection and school sectors. Phillipa is committed to working towards both healing and social justice with people experiencing oppression and hardship.
Key Partners in this project included:
JETZAC Production Company http://www.jetzak.com/
Domestic Violence Action Centre http://www.iwcadv.org.au/
To watch the film please visit https://fourstoriesfilm.wordpress.com/
To provide an outsider witness or send a message you can email Phillipa at phillipaclairecook@gmail.com
You might like to send a response to the questions:
Was there a particular image or phrase that you were drawn to?
What about this were you drawn to?
How did it connect to your life or work?
Where did it take you in your thinking?
Is there a small step or action that you will now take after watching this film?
To read more detail about this project, here is Phillipa's article.
Collective Narrative Film Project Process
Individual Interviews
A journey of Many Maps
Linking Lives and Co-research
Group Work Exchanging Stories and Developing New Ones
Collective Narrative Script Writing
Co-creating Film
Experiential Story Development – Opportunities to re-enact preferred Values, Skills and Knowledge's
Leaving gaps for new meanings
Gathering an Audience
Special Screenings & Outsider Witnesses
Certificates
An Invitation
Contributions to others
Power Inversions and Reciprocity
Sustaining movement
Storyboarding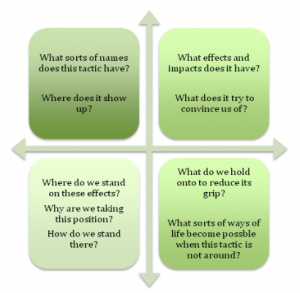 References and further information:
Collective Narrative Practice
"As counsellors, therapists, psychosocial workers and community workers, stories of hardship find their way to us. In some ways, we are cultural receivers of stories of suffering (Waldegrave, Tamaseses, Tuhaka & Campbell, 2003). And often this suffering is linked to broader injustices: to violence, abuse, racism, poverty, sexism, heterosexual dominance. To be the cultural receivers of these stories brings with it awesome responsibilities; for instance there are responsibilities to comfort and to somehow alleviate hardship. But there is another responsibility that I am hoping we will also engage with. How can we receive these stories and engage with them in ways that not only alleviate individual sorrow, but also enable and sustain local social action to address the broader injustices, violence and abuses in our varying contexts? How can we provide forums for the sorrow, anguish and hardship of the stories that we receive to be transformed into collective actions? I don't mean grand social actions, I mean local, meaningful, resonant, sustainable, social action or social contributions' (David Denborough in Collective Narrative Practice, 2008, p. 192).
https://dulwichcentre.com.au/product/collective-narrative-practice-responding-to-individuals-groups-and-communities-who-have-experienced-trauma/
https://dulwichcentre.com.au/projects/
Attending to Responses
'Although physically not visible, a gesture, mental escape, determined thought or memory, or purposeful blank face, is nonetheless doing something. The smallest of responses when attributed with significance can ripple
in ways we could never predict' (Yuen, 2009, p. 7).
Yuen, A. 2009. Discovering Children's Responses to Trauma. International Journal of Narrative Therapy and Community Work 2007 No. 4
https://dulwichcentre.com.au/explorations-2009-1-angel-yuen.pdf
Creative Interventions & the STOP storytelling project
'If stories of courageous acts of everyday people can be collected in one place, documented, analysed and then turned back to our communities, what further community interventions will be inspired' (Kim, 2007, p. 38)?
Kim, M. (2007). Alternative Interventions to Violence: Creative interventions. In A. Yuen & C. White (Eds.), Conversations about gender, culture, violence & narrative practice: Stories of hope and complexity from women of many cultures (pp. 31–41). Adelaide, Australia: Dulwich Centre Publications.
http://www.creative-interventions.org/
https://www.shauntan.net/essay-originality-and-creativity
Published on May 29, 2015