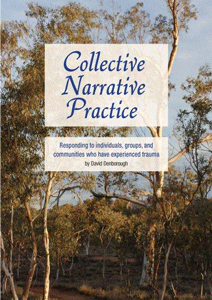 The Dulwich Centre Foundation has developed a range of narrative methodologies for use with individuals, groups, and communities who have experienced hardship. These methodologies are easy to engage with and yet rigorous and effective. If you are interested in co-developing or trialling these new methodologies in your local context, please contact us.
The Tree of Life: collective narrative approach to responding to vulnerable children
The Tree of Life narrative methodology was developed by Ncazelo Ncube & David Denborough in response to the experience of vulnerable children in Southern Africa. It is now proving extremely popular with workers in Australia, Canada, throughout Africa, and in many other countries. Workshops are being held to support workers engage with it in their own contexts. To read more about the Tree of Life, click here.
The Team of Life: responding to trauma through sport
This methodology enables young people and older people who may not be used to speaking about aspects of their lives to engage in rich and meaningful conversations through sporting metaphors. What is more, these conversations can take place on the sporting field, or in the gym, in locker rooms, at half-time, during time-outs, and so on. It has been developed particularly to assist young people who have been through significantly hard times to come to terms with these experiences of trauma in ways that are invigorating, safe, and enjoyable. The Team of Life is now being used with young African refugees in a Victorian school and in Indigenous communities in far north Queensland. For more information about the Team of Life, click here. A complete outline of the approach is availble in the book Collective narrative practice: Responding to individuals, groups, and communities who have experienced trauma, by David Denborough.
River of memory, river of dreams
This methodology enables forms of collective remembrance. It was developed in response to requests from counsellors in Rwanda who are responding to survivors of the genocide in that country. More information about this way of working will be available soon.
Collective narrative documents
Collective narrative documents richly describe the special skills and knowledge of how individuals, groups, and communities are sustained through difficult times. Once created, these documents can then be shared between groups in ways that enable those who have endured hardship to experience making a real contribution to others. This process is now being used by therapists and community workers in a wide-range of contexts. In coming months, examples of these documents will be placed up on this site.
Narrative songwriting
A range of narrative therapists and community workers in Australia and Ireland are now using music and song in their work with individuals, groups and communities. To listen to some of these songs, click here. To read more about narrative songwriting, click here.
All of these methodologies can be used with individuals in therapeutic consultations or with wider groups and communities.
Working in partnerships
The Dulwich Centre Foundation works in close partnership with two other organisations: the Evanston Family Therapy Centre (Jill Freedman & Gene Combs) and the Narrative Therapy Centre of Toronto (Angel Yuen & Ruth Pluznick)
Evanston Family Therapy Center: Jill Freedman & Gene Combs

Evanston Family Therapy Center (EFTC) is a not-for-profit organisation, located in Evanston, Illinois, USA, that has been providing training and consultation in narrative therapy for over twenty years, both locally and internationally. We have been invited to share our ideas all over the world, including Russia, Israel, Singapore, Taiwan, Hong Kong, South Africa, Australia, New Zealand, many European countries, Canada, Mexico, Brazil, Cuba, and Rwanda. Locally, EFTC has provided consultation to many community groups such as The Cancer Wellness Center, The American Indian Center, Cook County Hospital, agencies serving people with HIV/AIDs, elementary and high schools in both the private and public sectors, and community mental health centers. In 2003, EFTC sponsored the North American Conference on Narrative Approaches to Therapy and Community Work. We are currently working to extend ideas of narrative therapy and consultation into collaborative community work. As a part of this effort, we have engaged in a joint project in Rwanda with The Dulwich Centre Foundation and Ibuka, an organization for survivors of the Rwandan genocide.
Narrative Therapy Center of Toronto: Angel Yuen & Ruth Pluznick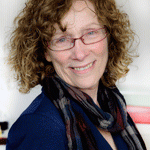 The Narrative Therapy Centre of Toronto (NTC) is committed to helping practitioners put narrative ideas into action. Our core faculty of experienced therapists, along with local and international guest lecturers, offer both training and supervision. The NTC's approach to therapy emphasizes social justice and equity. Angel & Ruth have participated with the Dulwich Centre on training within Israel and the Palestinian Territories.
Collaborative colleagues
The following colleagues are being involved in the development and trialling of a range of collective narrative methodologies in different contexts. More collaborative colleagues will be listed here shortly, including Ncazelo Ncube (South Africa).
Tileah Drahm-Butler
Tileah Drahm-Butler is a Darrumbal woman from Rockhampton in Queensland, a mother of two proud children, and a social worker: 'I work for the Royal Flying Doctor Service in Cairns, servicing remote communities of Cape York. I am the coordinator of the Drop the Rock program, which is a program that offers employment and training for Indigenous people from remote communities so that they can be Community Support Workers working on the ground with their people. We host training blocks for one week of the month, where the student group comes together in a supportive learning environment. Within the program, we use various techniques, including narrative techniques and activities, to engage participants and also for this group to share in their communities. The program title 'Drop the Rock' is the analogy that we use to express that this is the beginning of positive change for people of Cape York, as we're dropping a rock in the pool of life to make positive ripple effects. I am very proud to be a part of this group and this very successful program'.
Eileen Hurley, USA
Eileen Hurley is a community health worker dedicated to the care of those for whom access to health care is limited by social, cultural, economic, and health insurance status. The local jail is an important context for this work.
Alfonso Diaz-Smith, Mexico
I'm very interested in exploring collective ways of working through a narrative framework to address injustice within my context. I'm currently drawn to finding ways to attend to issues of male violence and environmental politics. I am interested in exploring different traditions of documenting stories such as video and other creative expressions, as well as establishing connections with others around these ideas.
Angela Tsun on-Kee, Hong Kong
Angela lives and works in Hong Kong where she is a part of community of narrative practitioners.
Training in collective narrative approaches
The Dulwich Centre Foundation offers training to workers and community members in ways of responding to individuals, groups and communities who have experienced trauma and hardship. For more information about this training contact us and/or see the training page on this website.