While Dulwich Centre is located on Kaurna Yarta, or Adelaide, Australia, you can find our team members in many different parts of the world. Different faculty members and community workers are engaged in diverse projects.
David Denborough works as a community worker, teacher and writer/editor for Dulwich Centre. He is particularly interested in cross-cultural partnerships which limit the chances of psychological colonization and create possibilities for cross-cultural inventions, such as the Team of Life Narrative Approach and Tree of Life (with Ncazelo Ncube-Mlilo). These collective narrative methodologies seek to assist people to address the effects of traumatic experiences without having to speak directly about them.
David is also vitally interested in how collective narrative practices can spark and/or sustain social movement and in projects that respond to racism and seek to strengthen social cohesion/inclusion. 
David is the coordinator of the Master of Narrative Therapy and Community Work with the University of Melbourne where he is also involved in supporting/supervising graduate researchers. His songs in response to current social issues have received airplay throughout Australia and Canada. His books/publications include: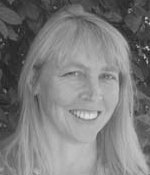 Carolyn Markey has considerable experience and great interest in counselling children, young people, and their families or caregivers in relation to a broad range of problems that are affecting their lives. Carolyn has particular experience in the areas of family separation, effects of violence and abuse, school-related difficulties, and working with people affected by concerns about anxiety or depression. Carolyn also enjoys using narrative ideas in group settings; this has included groups about sole parenting, living with the effects of violence and abuse, or groups of men wanting to take responsibility for abusive actions. Carolyn also has considerable experience supervising other practitioners in narrative therapy. Alongside her counselling practice, Carolyn works with the Teaching Partnership at Dulwich Centre and has taught narrative therapy workshops in Adelaide, throughout Australia, and in Hong Kong.
Chris Dolman values and enjoys working with individuals, couples, children, and families who are responding to a broad range of problems and concerns in their lives and relationships. Chris works both in private practice and for a non-government organisation. In addition to having considerable experience in working with people facing issues of violence and abuse, he has worked with people around family separation, parenting, grief, addictions, mental health concerns, and relationship matters.
Jane Hales started work in reception at Dulwich Centre on 30 April 1984, and has very much enjoyed her time here being involved with the office work, typesetting and layout of the journals and books, general accounting, workshop and conference organising including travelling to Atlanta and Liverpool for the conferences, database management, managing bookstalls, and more! Currently Jane is working as an assistant to Cheryl White.
Manja Visschedijk was born in the Netherlands and raised on Meru Country in an immigrant community in the Riverland region of South Australia. Manja's family and cultural values fostered a passion for social justice early in life, later embracing feminist ideas and practices. Manja was recognised in the ACT Government Centenary Women's Honour roll for her contribution as a women's advocate and she remains committed to addressing issues of privilege, dominance and marginalisation. Manja has worked with individuals, couples, groups and communities over the past 35 years in a range of roles including counselling, advocacy, case-management, group work, community work, supervision and senior management. Manja is currently employed as a Counsellor Advocate with the Survivors of Torture and Trauma Assistance and Rehabilitation Service (STTARS) in Adelaide. Manja has been associated with the Dulwich Centre as a Graduate Advisor since graduating from the Inaugural Advanced Diploma in Narrative Therapy in 2002. She has previously taught Narrative ideas as part of the Canberra Narrative Collective in the early 2000's, and more recently with the Australian Institute of Relationship Studies, on the Diploma of Counselling and Group Work course for Aboriginal and Torres Strait Islander community workers.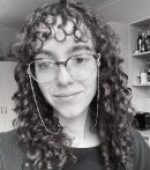 Charlotte England (she/they) has worked at Dulwich Centre since June 2018 and is currently the training and administrative coordinator, as well as the student liaison for the Master of Narrative Therapy and Community Work. Charlotte has also contributed to policy development, organising conferences and has lead the project Collecting the experiences of young adults caring for a parent with dementia.
Charlotte is particularly interested in LGBTQIA+ advocacy, neurodivergence and accessibility and the role TTRPGS such as Dungeons and Dragons can have on young people's experiences.
Zan Maeder (they them) works as a narrative therapist on Kaurna land (Adelaide, Australia) in their independent practice, RAD Counselling. Zan has always worked in community services addressing the effects of gendered and sexual violence and injustice. They completed the Masters of Narrative Therapy and Community Work in 2019 while establishing a Dulwich Centre funded queer youth and family practice focus- 'Our Place'- within the Uniting Communities family counselling service. They have since collaborated with the Dulwich Centre to develop the online courses 'Sexualities, Genders and Narrative Practice: A narrative therapy queer space ' and 'Feminisms, Intersectionality & Narrative Practice' and through teaching, facilitation and content creation.
Claire Nettle has worked with Dulwich Centre as an editor since 2016. In her current role, she continues to be involved with developing Dulwich Centre's publications, including books and International Journal of Narrative Therapy and Community Work. She also contributes to community projects, policy development, grant writing and teaching in the Master of Narrative Therapy and Community Work, which Dulwich Centre delivers in partnership with The University of Melbourne. She has a longstanding interest in narrative practice, and completed training with Michael White at Dulwich Centre in 2002.
Claire has a background in community work, publishing and research. She brings expertise in social research methods, community engagement and codesign, research translation and communication. Claire's research has highlighted community-based responses to climate change and insider knowledges in environmental social movements. In addition to her work at Dulwich Centre, Claire is also an honorary research fellow at Flinders University. She is author of Community Gardening as Social Action (Routledge). https://orcid.org/0000-0003-0024-1165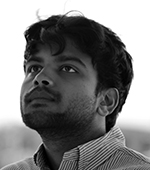 Archit has worked at Dulwich Centre since December 2022 as an Administrative Assistant, recently finished a Bachelor in Management from RSB, France and a Bachelor in Marketing from University of South Australia on a full scholarship and is currently pursuing a Master's in Business Analytics.
With a diverse background, Archit is interested in Community Building, Visual and Performance Art, Food, Ethics and Sustainability, and looks forward to sharing smiles. Also advises that people should try his classic Mango Lassi (Curd based drink) once in their lifetime.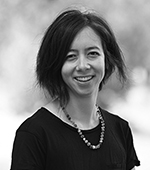 Shani Burdon has worked at Dulwich Centre as an outreach and administration officer since May 2023. Shani has a diverse background, including architecture and planning, sustainability and climate policy, activism, and permaculture teaching and practice.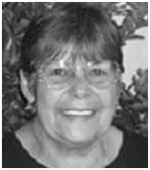 Barbara Wingard was involved with Dulwich Centre since 1994 when she played a key role in the Reclaiming our stories, reclaiming our lives' gathering for Aboriginal families who had lost a family member due to deaths in custody. Barbara was one of the first group of Aboriginal Health Workers trained in South Australia. She is the co-author, with Jane Lester, of the influential book Telling our stories in ways that make us stronger. Barbara was one of the teaching team of the Dulwich Centre Foundation. She also played a key role in Dulwich Centre's engagement in community projects. Barbara was named Elder of the Year (Female) in South Australia in 2008 and served as Commissioner for the Environmental Resources and Development Court.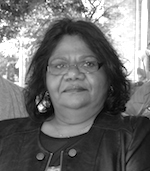 Carolynanha was an Adnyamathanha, Aboriginal person from the Northern Flinders Ranges in South Australia and currently worked as a counsellor and educator at the Cancer Council SA. She was passionate about supporting Aboriginal people to find ways of making changes around the way they were smoking. Carolynanha has been involved with narrative practices since 2005. She completed a Diploma in Narrative Approaches for Aboriginal People (Counselling, Group and Community Work) and was a graduate of the Inaugural Masters of Narrative Therapy and Community Work. Carolynanha was involved with Dulwich Centre Foundation's community projects.
Chairs of Feminisms, Intersectionality & Narrative Practice
Tileah Drahm-Butler (she/her) is a Kullilli & Yidinji woman, and with Respect to Darumbal. Tileah is a Social Worker and PhD candidate and has completed a Master of Narrative Therapy and Community Work. Tileah has over 20 years of experience working across Aboriginal Health and Social and Emotional wellbeing, and now works as an Emergency Department (ED) Social Worker at the Cairns Hospital. Tileah leads the teaching of Narrative Therapy and Community Work through an Aboriginal lens and is a Dulwich Centre Co-Chair of Feminisms, Intersectionality and Narrative Practice. Teaching Narrative Practice to First Nations people, and the yarns that take place through these times, is what floats Tileah's boat! Tileah's PhD research intends on transforming the Cairns Hospital ED into a place of cultural safety, bringing together her passion for Aboriginal Narrative practice, community work and Emergency care.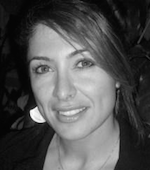 Sekneh Hammoud-Beckett is a Narrative Therapist and Registered Psychologist (MAPS) based in Sydney. For over a decade she was employed with the New South Wales Department of Health (Youth Mental Health) engaging in health promotion and therapeutic services for young people and their families. She also worked as a researcher with the Division of General Practitioners and a Consultant Psychologist for Twenty10, a NSW community service for young people and their families navigating diverse identities. In addition, Sekneh she was part of the teaching faculty for the Masters of Social Health and Postgraduate Applied Psychology Course at Macquarie University for ten years. Currently, Sekneh works in private practice providing therapy, consultancy, teaching and supervision. She has papers published, received media and parliamentary attention and given numerous talks both nationally and internationally exploring the relationship between sexuality, religiosity, and issues around gendered violence and racism. When not immersed in the therapeutic space, she is actively engaged in community advocacy roles. Sekneh enjoys the practitioners' space and revels with an innovative and collaborative blend of creativity, social justice activism and narrative therapy with the people and communities she meets. Sekneh believes her 'work is love made visible.'
Dulwich Centre Fellowship - Tiffany Sostar
Tiffany Sostar (they/them) is a narrative therapist and community worker living as an uninvited guest on Treaty 7 land (in Calgary, Alberta, Canada). They have a small independent practice and meet with people virtually. They love collective narrative practice and documentation, and are interested in the ways collective narrative practice overlaps and intersects with legacies of queer and feminist zine culture. They graduated from the Master of Narrative Therapy and Community Work program in 2018, and enjoy being an ongoing part of the program as a faculty member and subject designer in Canvas. Tiffany is a queer, non-binary, non-monogamous, disabled step-parent, living in lots of liminal spaces, and interested in working in these spaces. They came to narrative practice through the 'community work' side, after having founded and facilitated Possibilities, a bi/pan/ace community group in Calgary, for 11 years. They've also worked for many years in trans, polyamorous/non-monogamous, and disabled community spaces, and are interested in narrative responses to climate crisis, and narrative conversations that dive into nerdy topics like movies, tv shows, books, and tabletop role-playing games. Their work with the 'BPD Superpowers' group is a sparkling thread through their narrative life, and they are deeply grateful for the mad, crip, decolonial invitations that this group has offered them.
In 2022, as hostility towards the trans, non-binary, and gender non-conforming communities continued to escalate, Tiffany's community lost two cherished trans community members, Bekett and Theda. For the next long while, they are undertaking a series of community work projects responding to these losses, and hoping to create a body of narrative responses in support of trans lives.
National and International Faculty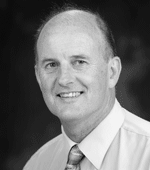 John Winslade is a Professor at California State University San Bernardino and also teaches part-time at the University of Waikato in New Zealand. He has co-authored six books on narrative practice and was the founding managing editor of
Explorations: An E-Journal of Narrative Practice
.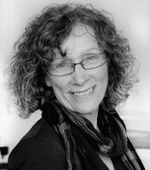 Ruth Pluznick is the clinical director a public children's mental health centre in Toronto and a senior faculty of Narrative Therapy Centre. For the past three years, Ruth and her colleague, Natasha Kis-Sines have participated in the 'gathering stories ' project initiated by Dulwich Centre, developing narrative ideas and practices where a parent is experiencing mental health difficulties. Ruth's agency, Oolagen Community Services, is also involved in a partnership with Dulwich Centre in an initiative designed to foster intergenerational alliances within the Tamil and other multicultural communities in Toronto and the Kite of Life exercise.
Marnie Sather works as a narrative therapist in Melbourne, Australia. She has a long-standing passion for making room in therapeutic and community work for complex understandings of suicide, including those bereaved by suicide. Her current research interest is women's and children's experience of bereavement as a result of suicide. She is the author of 'Saying hullo, goodbye, or both? Multi-storied re-membering practices to assist women in the transition after the loss of a male partner to suicide.' Marnie along with David Newman and Dulwich Centre Foundation complied a resource for people bereaved by suicide called Holding our Heads Up.
The Palestinian Narrative Institute is based at the Treatment and Rehabilitation Center for Victims of Torture (TRC) in Ramallah and provides narrative training and supervision in Arabic. Nihaya Abu Rayyan, Wael Dawabsha and Sahar Mohammad (pictured here in Egypt) are the three senior narrative teachers and supervisors. Dulwich Centre Foundation International works closely with the TRC and the Palestinian Narrative Institute. Click for more information about
these collaborations
or the
TRC
.
David Newman lives and works in Sydney. He works part time in a psychiatric unit for young people and has an independent counselling practice. David has recently taught in Turkey, Hong Kong and Palestine. He is currently passionate about working with those who are struggling with suicidal experience, narrative approaches to mental health work and the possibilities of group work. He is the author of the influential paper 'Rescuing the said from the saying of it: Living documentation in narrative therapy'.
Ncazelo Ncube-Mlilo is an educational psychologist and a narrative therapist with over ten years experience working with children and communities affected by and infected with HIV and AIDS in east and southern Africa. She currently works as an independent consultant/service provider providing services that include training and capacity development on child-centred, family, and community-focused approaches/ methodologies to help alleviate trauma and hardship. Ncazelo works with different organisations and government departments throughout Africa. In 2008, Ncazelo formed the Family Strengthening Center of Southern Africa which helps families cope with hardships in the context of HIV and AIDS, poverty, and conflict.
Lúcia is a narrative therapist who lives in Rio de Janeiro, Brazil, and works with children, young people, couples, and families in her own private clinic. As a Clinical Psychologist, she is Specialist in Infant and Juvenile Mental Health and in Psychology applied to Cardiology, and as a result she has large experience with people that deal with acute, chronic, and rehabilitation conditions.
Lúcia is also the director and founder of Recycling Minds Organisation, where she coordinates courses in Narrative Therapy and Community Work, and develops community work projects with teenagers, youngsters, teachers, and community leaders who live in disadvantaged communities in extreme vulnerability. For the development of these projects, Recycling Mind has been counting on the support of Dulwich Centre Foundation since 2009.
She is currently involved in projects that explore the development of responses to collective hardships, responses to the climate crisis and actions that sustain activism, as well as projects that seek to explore the construction of bridges between different worlds and understandings, including people deprived of liberty and their families and communities, where collective narrative practices and Paulo Freire's work, can support and promote the development of practices of deconstruction of violence, practices of respect and hope.
She can be contacted by email at luciahelenaabdalla@gmail.com or www.reciclandomentes.org
marcela polanco, originally from Bogotá, Colombia, lives and works in Monroe, Louisiana, U.S. She is part of the faculty team of the family therapy programs at University of Louisiana at Monroe. marcela's clinical, teaching, supervision, and research work is inspired by a narrative practice framework. She is particularly interested in exploring decolonizing means by which to renew narrative practices to maintain cultural solidarity, in her case, to her Colombian/Latin American perspectives. Other of her interests includes the development of narrative inquiries informed by cultural and linguistic sensitivities learned from postmodern translation studies, bilinguality, and Latin American magical realism. This is, to contribute to people, their families, and their communities to intervene in their lives and relationships aesthetically and ethically.
Mark Hayward works as a Family Therapist in the health service in UK and applied himself to a number of systemic models before training in narrative therapy. He works with young people and their families in a mental health setting and often uses videos of practice to analyse and demonstrate practice skills. Mark has been teaching narrative practice for about ten years after studying with Michael White and qualifying on the first Dulwich Centre post-graduate International course. Mark is a founding Director of the UK Institute of Narrative Therapy which brought together teachers and therapists in UK to co-ordinate training in narrative practice.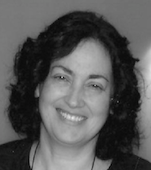 Saviona Cramer is a Narrative and Family Therapist and co-owner of the Barcai Institute of Narrative Family and Couples Therapy in Tel Aviv, Israel. Saviona has been practicing, teaching and supervising Narrative Therapy for the last 22 years, since connecting with Michael White while training at the Ackerman Institute. As a Narrative Family therapist, she works with couples around relationships and sex, with children and their families, anorexia and bulimia, and trauma. She has published several articles about her work and presented at Narrative conferences since 1997.
Sabine Vermeire works at the Interactie-Academie, a training and therapy center in Antwerp, Belgium. For more than 30 years she has been engaged in several youth care projects and goes on therapeutic journeys with children, youngsters and families in contexts of trauma, violence and abuse. She leaves the beaten tracks in playful, creative ways when speaking becomes difficult.
She is a Narrative and Systemic trainer, psychotherapist and supervisor and responsible for the year-long training 'Narrative Therapy and Community work' and the postgraduate 'Family counseling' at Interactie-Academie. As an associated trainer at The Institute of Narrative Therapy (UK) and at the faculty of Dulwich Center she shares her work with children, youngsters and families. She has published several articles and books on this work.
Latest publication: Unravelling trauma and weaving resilience. Playful collaborations with children, families and their networks.
For over 25 years I have been working with the narrative practices and ideas as a teacher, supervisor and therapist, applying these to a wide range of problems. A large part of my work is connected to working with trauma, loss, couple therapy and women that struggle with eating difficulties. In 1984 I joined the Barcai Institute, the Center for Individual, Family and Marital Therapy in Tel Aviv, a center for teaching, supervising and therapy with couples, individuals and families. Since 1994 the Barcai Institute has been a leading institution for teaching and training of Narrative Therapy in Israel for which I have personally played a major role in developing the curriculum and teaching it. I am a clinical certified member of AAMFT (1983) and a certified Supervisor in Marriage and Family Therapy by the Israeli Association (1985). I have published articles on Narrative work in English and Hebrew.
Shuang Cao is a counsellor and a narrative practitioner from China. Since 2018, she has been practising narrative ideas in schools, social work organisations and private counselling. She is fascinated by people's multiple stories and is particularly interested in exploring the impact of culture and history on people's lives. In recent years, she has collaborated with various practitioners in collective projects. She contributed to a free online course in Mandarin on narrative practice and two Chinese book projects on narrative ideas. Shuang is a tutor in the China One Year Course program and the Master of Narrative Therapy and Community Work.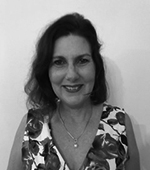 Natalie Morton is a Senior Lecturer in Social Work at Australian Catholic University and is passionate about bridging narrative practices within social work education. Currently at the end stages of PhD studies, her focus centres on parent experiences after the permanent removal of their children due to child protection matters.
Natalie has worked as a social worker for 40 years, specialising in individual, couple, and family therapy. She was first introduced to narrative therapy in the 1980's and was so lucky to participate in many training sessions with Michael White and David Epston and to witness their incredible progression of ideas in working alongside people in therapeutic contexts.
Natalie has been fortunate to work in a variety of settings, including child and family health, child protection, disability services, and organisational development. She loves nothing more than bringing richly described stories to life through student education, in therapy contexts and visual forms of art and film.
Hong Ru Liang is an independent family therapist and narrative practitioner from Guang Dong, Mainland China.
He is interested in how we tell and retell our stories with curiosity and creativity, in ways that make us stronger and help us reclaim our moral virtues when experiencing changes and challenges both individually and collectively.
He is devoted to individuals' and families' case work, multi-professional cooperations and trainings in local communities with respects to the languages and cultures since 2010.
We involve a wide range of consultants in all the different projects we are engaged with. The following people, however, are longstanding consultants whom we turn to time and again for advice, feedback, and reflections.