While Dulwich Centre is located in Adelaide, Australia, you can find our team members in many different parts of the world. Different faculty members and community workers are engaged in diverse projects. 
David Denborough works as a community worker, teacher and writer/editor for Dulwich Centre. He is particularly interested in cross-cultural partnerships which limit the chances of psychological colonization and create possibilities for cross-cultural inventions, such as the
Team of Life Narrative Approach
and
Tree of Life
(with Ncazelo Ncube-Mlilo). These collective narrative methodologies seek to assist people to address the effects of traumatic experiences without having to speak directly about them. David is also vitally interested in how collective narrative practices can spark and/or
sustain social movement
and in
projects that respond to racism and seek to strengthen social cohesion/inclusion
. Recent teaching/community assignments have included Brazil, Palestine, Singapore, Austria, Brazil, Hong Kong, Kurdistan (Iraq), India, Canada, Sri Lanka, Argentina, Chile, South Africa and a number of Aboriginal Australian communities. David is also a coordinator of the
Master of Narrative Therapy and Community Work
with the University of Melbourne where he is also involved in supporting/supervising graduate researchers. His songs in response to current social issues have received airplay throughout Australia and Canada. His books/publications include: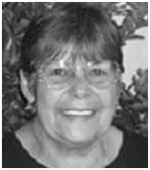 Barbara Wingard has been involved with Dulwich Centre since 1994 when she played a key role in the
Reclaiming our stories, reclaiming our lives
' gathering for Aboriginal families who had lost a family member due to deaths in custody. Barbara was one of the first group of Aboriginal Health Workers trained in South Australia. She is the co-author, with Jane Lester, of the influential book
Telling our stories in ways that make us stronger
.
Barbara is one of the teaching team of the Dulwich Centre Foundation. She also plays a key role in Dulwich Centre's engagement in community projects. Barbara was named Elder of the Year (Female) in South Australia in 2008 and she is a current Commissioner for the Environmental Resources and Development Court.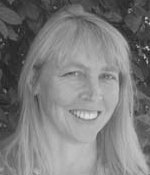 Carolyn Markey has considerable experience and great interest in counselling children, young people, and their families or caregivers in relation to a broad range of problems that are affecting their lives. Carolyn has particular experience in the areas of family separation, effects of violence and abuse, school-related difficulties, and working with people affected by concerns about anxiety or depression. Carolyn also enjoys using narrative ideas in group settings; this has included groups about sole parenting, living with the effects of violence and abuse, or groups of men wanting to take responsibility for abusive actions. Carolyn also has considerable experience supervising other practitioners in narrative therapy. Alongside her counselling practice, Carolyn works with the Teaching Partnership at Dulwich Centre and has taught narrative therapy workshops in Adelaide, throughout Australia, and in Hong Kong.
Chris Dolman values and enjoys working with individuals, couples, children, and families who are responding to a broad range of problems and concerns in their lives and relationships. Chris works both in private practice and for a non-government organisation. In addition to having considerable experience in working with people facing issues of violence and abuse, he has worked with people around family separation, parenting, grief, addictions, mental health concerns, and relationship matters.
Jane Hales started work in reception at Dulwich Centre on 30 April 1984, and has very much enjoyed her time here being involved with the office work, typesetting and layout of the journals and books, general accounting, workshop and conference organising including travelling to Atlanta and Liverpool for the conferences, database management, managing bookstalls, and more! Currently Jane is working as an assistant to Cheryl White.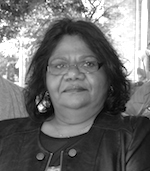 Carolynanha is an Adnyamathanha, Aboriginal person from the Northern Flinders Ranges in South Australia and currently works as a counselor and educator at the Cancer Council SA. She is passionate about supporting Aboriginal people to find ways of making changes around the way they are smoking. Carolynanha has been involved with narrative practices since 2005. She has a Diploma in Narrative Approaches for Aboriginal People (Counselling, Group and Community Work) and is a recent graduate of the Inaugural Masters of Narrative Therapy and Community Work. Carolynanha is involved with Dulwich Centre Foundation's community projects.
Manja Visschedijk was born in the Netherlands and raised on Meru Country in an immigrant community in the Riverland region of South Australia. Manja's family and cultural values fostered a passion for social justice early in life, later embracing feminist ideas and practices. Manja was recognised in the ACT Government Centenary Women's Honour roll for her contribution as a women's advocate and she remains committed to addressing issues of privilege, dominance and marginalisation. Manja has worked with individuals, couples, groups and communities over the past 35 years in a range of roles including counselling, advocacy, case-management, group work, community work, supervision and senior management. Manja is currently employed as a Counsellor Advocate with the Survivors of Torture and Trauma Assistance and Rehabilitation Service (STTARS) in Adelaide. Manja has been associated with the Dulwich Centre as a Graduate Advisor since graduating from the Inaugural Advanced Diploma in Narrative Therapy in 2002. She has previously taught Narrative ideas as part of the Canberra Narrative Collective in the early 2000's, and more recently with the Australian Institute of Relationship Studies, on the Diploma of Counselling and Group Work course for Aboriginal and Torres Strait Islander community workers.
Charlotte England has worked at Dulwich Centre since June 2018 as an admin officer and as the Student Liaison for the Master of Narrative Therapy and Community Work. She completed a Bachelor of Psychological Science in 2018 and a Master of Human Rights in 2021.
National and International Faculty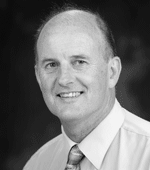 John Winslade is a Professor at California State University San Bernardino and also teaches part-time at the University of Waikato in New Zealand. He has co-authored six books on narrative practice and was the founding managing editor of
Explorations: An E-Journal of Narrative Practice
.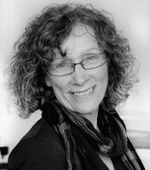 Ruth Pluznick is the clinical director a public children's mental health centre in Toronto and a senior faculty of Narrative Therapy Centre. For the past three years, Ruth and her colleague, Natasha Kis-Sines have participated in the 'gathering stories ' project initiated by Dulwich Centre, developing narrative ideas and practices where a parent is experiencing mental health difficulties. Ruth's agency, Oolagen Community Services, is also involved in a partnership with Dulwich Centre in an initiative designed to foster intergenerational alliances within the Tamil and other multicultural communities in Toronto and the Kite of Life exercise.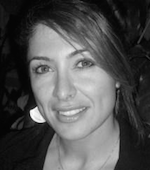 Sekneh Hammoud-Beckett is a Narrative Therapist and Registered Psychologist (MAPS) based in Sydney. For over a decade she was employed with the New South Wales Department of Health (Youth Mental Health) engaging in health promotion and therapeutic services for young people and their families. She also worked as a researcher with the Division of General Practitioners and a Consultant Psychologist for Twenty10, a NSW community service for young people and their families navigating diverse identities. In addition, Sekneh she was part of the teaching faculty for the Masters of Social Health and Postgraduate Applied Psychology Course at Macquarie University for ten years. Currently, Sekneh works in private practice providing therapy, consultancy, teaching and supervision. She has papers published, received media and parliamentary attention and given numerous talks both nationally and internationally exploring the relationship between sexuality, religiosity, and issues around gendered violence and racism. When not immersed in the therapeutic space, she is actively engaged in community advocacy roles. Sekneh enjoys the practitioners' space and revels with an innovative and collaborative blend of creativity, social justice activism and narrative therapy with the people and communities she meets. Sekneh believes her 'work is love made visible.'
The Palestinian Narrative Institute is based at the Treatment and Rehabilitation Center for Victims of Torture (TRC) in Ramallah and provides narrative training and supervision in Arabic. Nihaya Abu Rayyan, Wael Dawabsha and Sahar Mohammad (pictured here in Egypt) are the three senior narrative teachers and supervisors. Dulwich Centre Foundation International works closely with the TRC and the Palestinian Narrative Institute. Click for more information about
these collaborations
or the
TRC
.
Mark Hayward works as a Family Therapist in the health service in UK and applied himself to a number of systemic models before training in narrative therapy. He works with young people and their families in a mental health setting and often uses videos of practice to analyse and demonstrate practice skills. Mark has been teaching narrative practice for about ten years after studying with Michael White and qualifying on the first Dulwich Centre post-graduate International course. Mark is a founding Director of the UK Institute of Narrative Therapy which brought together teachers and therapists in UK to co-ordinate training in narrative practice.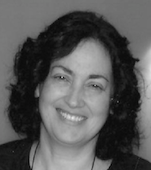 Saviona Cramer is a Narrative and Family Therapist and co-owner of the Barcai Institute of Narrative Family and Couples Therapy in Tel Aviv, Israel. Saviona has been practicing, teaching and supervising Narrative Therapy for the last 22 years, since connecting with Michael White while training at the Ackerman Institute. As a Narrative Family therapist, she works with couples around relationships and sex, with children and their families, anorexia and bulimia, and trauma. She has published several articles about her work and presented at Narrative conferences since 1997.
Sue Mitchell has over 20 year's experience working as a psychologist, community and project worker in urban, rural and remote Australia as well as internationally. She has long held a commitment to approaches that are informed by social justice frameworks, consider the contexts of people's lives and that honour people's unique meaning making, capacities and skills in living.
For over 25 years I have been working with the narrative practices and ideas as a teacher, supervisor and therapist, applying these to a wide range of problems. A large part of my work is connected to working with trauma, loss, couple therapy and women that struggle with eating difficulties. In 1984 I joined the Barcai Institute, the Center for Individual, Family and Marital Therapy in Tel Aviv, a center for teaching, supervising and therapy with couples, individuals and families. Since 1994 the Barcai Institute has been a leading institution for teaching and training of Narrative Therapy in Israel for which I have personally played a major role in developing the curriculum and teaching it. I am a clinical certified member of AAMFT (1983) and a certified Supervisor in Marriage and Family Therapy by the Israeli Association (1985). I have published articles on Narrative work in English and Hebrew.
Shelja Sen is a clinical psychologist, family therapist, writer and co-founder of Children First Institute of Child & Adolescent Mental Health, New Delhi, India. Her latest book is entitled Reclaim Your Life. Shelja is a TED speaker and a columnist with a national newspaper, Indian Express. She has been working as a narrative practitioner and teacher for over 20 years in the UK and India. She is a curator of the unique skills, expertise and know-how of children and youth she has the honour of working with. Contact her at shelja.sen@childrenfirstindia.com
Maya Sen is a mental health social worker and a narrative therapist based in Kolkata, West Bengal. She works primarily with young people within the context of child protection. The focus of her work has been highlighting contextual factors that sustain problems in people's lives and storying responses to hardship.Through the use of narrative practices she hopes to bring considerations of social justice into her mental health work. Along with this she has been associated with Kolkata Sanved – an N.G.O that uses Dance Movement Therapy to bring about social change-for the last three years and is currently Assistant Program Manager. She has also been involved in Kolkata Sanved's various academic programs as faculty and has taught modules on mental health and counseling. She has completed the Masters in Narrative Therapy and Community work program run by the Dulwich Centre in collaboration with the University of Melbourne and is tutoring on the same program.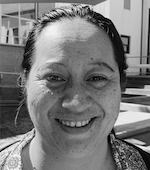 Erica Lambert (Te Paatu, Te Aupouri, Te Rarawa, Ngai Takoto). Her ancestral lands are located in the Far North Island of Aotearoa New Zealand. Erica has worked across Aboriginal communities on the land of the Kulin Nations for the last 20 years. As therapeutic practitioner, grassroots community worker and Indigenous researcher, Erica is committed to challenging dominant Western paradigms and the ways people's lives are marginalised by racism, colonial patriarchy and oppression through gender, ethnicity and class. Erica draws inspiration from a Māori proverb recited by Māori studies professor Sir Mason Durie: Ehara taku toa i te toa takitahi, engari he toa takitini (It's never about one person): a warrior never stands alone, but stands with many. It takes a whole community to effect and sustain change.
We involve a wide range of consultants in all the different projects we are engaged with. The following people, however, are longstanding consultants whom we turn to time and again for advice, feedback, and reflections.