Kigali, Rwanda - 10-14th August 2020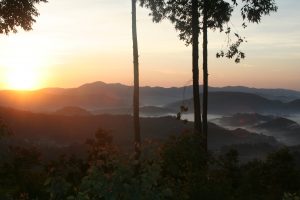 You are invited!
We are delighted to invite you to Rwanda - the land of a thousand hills - for the next international narrative therapy and community work conference. It's been quite some years since Dulwich Centre has held one of these events and we are excited to be doing so in collaboration with SOS Rwanda.
There is a significant history of Rwandan practitioners making contributions to the field of narrative practice. Practitioners from Ibuka (the Rwandan national genocide survivors association) began engaging with narrative therapy and community work ideas over ten years ago. Their work is featured in 'Working with memory in the shadow of genocide'
This conference will feature the diverse work of Rwandan practitioners with children and families and from narrative therapists and community workers from many different parts of the world!
We hope to see you there.
About our conferences
Our conferences are organised as 'community events' that seek to be congruent with the key principles of narrative practice. Some of our aims include:
To provide high quality presentations on the latest thinking and application of narrative ideas and to do so in ways that enable people of differing experience to be both engaged and challenged
To enable people of different cultures, countries, genders, ages, class backgrounds, physical abilities, and sexual identities to come together, enjoy each other's company, and have a sense that the conference program and processes include their perspectives, hopes, and ideas
To use the conference as a chance to acknowledge and come to terms with the history of the land on which it is held
To create an atmosphere that is non-hierarchical, with no pronounced difference between presenters and participants
To provide a forum for conversations that are expanding the field (not confirming it or simply reiterating what is already known).
Previous Conferences
Previous conferences have been held in Australia, Hong Kong (China), Kristiansand (Norway), Atlanta (USA), Liverpool (UK), Oaxaca (Mexico).