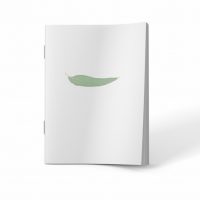 Winter stories: Therapeutic conversations from the land of ice and snow — Julie Tilsen
$

9.90
People living in colder climates often diagnose themselves with 'winter depression' or 'seasonal affective disorder' when they experience sadness, low energy, fatigue and other difficulties that they attribute to the cold and dark days of winter. There are limitations to locating these problems only in bodily and medical discourses and ignoring the culture-bound ways these discourses are constructed and circulated through the kinds of stories we tell about winter. I use a narrative approach to these problems, inviting people to remember their childhood relationships with winter, and to situate their experiences in context, thus making new ways forward possible. When their childhood winter stories become available, people reconnect with a history that helps them construct preferred relationships with winter.
The Gender Binary: Theory and Lived Experience— Julie Tilsen, David Nylund, Lorraine Grieves
$

9.90
The acronym 'GLBTQ' (Gay, Lesbian, Bisexual, Transgender, Queer) is widely used to describe those individuals who inhabit spaces outside of the heteronormative standard. Yet the term 'transgender' is often not well understood and may be treated as an afterthought, if considered much at all. This paper focuses on interrogating the gender binary (male/female) which has created the context for gender transgression. Examples of deconstructing questions that highlight the social construction of gender and an examination of therapy with non-trans-identified partners of transmen are offered as ways to apply queer theory in an effort to expose the impact of the gender binary on people's lives. Reflections from a queer-identified woman on her experiences as the partner of a transman are shared in response to this paper.
This purchase is accompanied by a free article:
Reflections— Lorraine Grieves
Resisting Normativity: Queer Musings on Politics, Identity, and the Performance of Therapy— Julie Tilsen and Dave Nylund
$

9.90
What are some of the hazards of the modern gay rights movement? The authors propose that in attempting to secure 'equal' rights in various aspects of public and private life – for example, marriage, military service, and health insurance – modern gay rights engages in 'homonormativity' which seeks to limit the options for queer people by having them replicate aspects of mainstream, neoliberal, heterosexual lifestyles. Instead of this approach, the authors propose a 'queer utopia' based on ideas of sexual freedom and honouring diversity