How this Course Came to Be
"G'day. We are so happy that you are here. It's wonderful to join with other people who are interested in feminist/intersectional ideas, and to engage with other narrative practitioners. Sometimes it can be a bit of a lonely effort if you are trying to think these things through on your own, so we are delighted that so many feminist practitioners have generously shared their experiences here. Watching their videos, reading their words, is like a window into how others are trying to grapple with dilemmas and challenges. Our overall hope is that this course will assist all of us to offer something more for those who consult us. We're really happy you are here!"
This course builds upon an earlier feminism, intersectionality and narrative practice project (2017), in which Cheryl White (she/her)* invited feminist practitioners from a wide range of contexts to make short videos about why intersectional feminist practice is relevant and important to them. These videos can be viewed here. Kassandra Pederson (she/her) made significant contributions to this early phase of this project.
More recently, Cheryl invited Zan Maeder (they/them) to take the next steps in curating this course and what a wonderful idea this turned out to be. Wow!
Zan has collaborated with the two Dulwich Centre Chairs of Feminism, Intersectionality and Narrative Practice –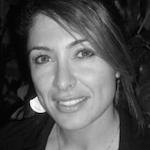 Zan has also liaised with and interviewed members of an international team of chapter 'hosts':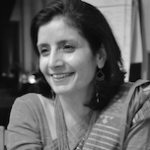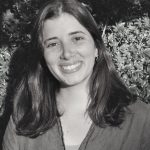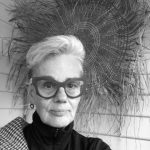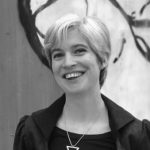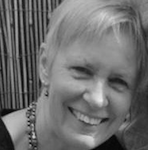 These hosts practice intersectional feminist narrative therapy across varied locations of race, class, culture, age, language, ability and sexuality.
This course is the result of the efforts of feminist narrative practitioners over many decades.  They are too numerous to name here, but you will meet many of them in this course through their writings and videos.
So, let's start with some welcoming words from Cheryl White and a video in which Zan Maeder interviews Tileah Drahm-Butler and Sekneh Hammoud-Beckett, co-chairs of Feminisms, Intersectionality and Narrative Practice at Dulwich Centre.
Tileah Drahm-Butler is an Aboriginal woman of Kullilli and Yidinji and with Respect to Darumbal. She lives on Gimuy Walubara Yidinji Country in Cairns, North Queensland. Tileah works in an Emergency Department of a busy regional hospital and is on the Dulwich Centre International Teaching Faculty where she leads the teaching of Narrative Therapy and Community Work through an Aboriginal lens.
Sekneh Hammoud-Beckett is a registered psychologist and narrative therapist. She is Australian-born and coloured by her Lebanese Muslim ancestry. When not immersed in the therapeutic space, she is engaged in community advocacy roles.
Introducing Zan Maeder: Zan is a queer nonbinary narrative practitioner living and working on Kaurna Country in South Australia. They find it hard to imagine a therapeutic practice that is not guided by intersectional feminist knowledges.
*You will notice that throughout this course when first introducing someone we have indicated the pronouns they use. This is an intersectional feminist practice challenging the dominant discourse that it's possible assume someone's gender based on their name, or how they look or sound. If you would like to learn more about pronouns click here or check out our free online course: Sexualities, genders and narrative practice: A narrative therapy queer space.
Reflection questions
Before you get stuck into Chapter 1, we invite you to consider the following questions and share your reflections in the forum below:
What does feminism mean to you? What does it mean in the context of your narrative practice?
What does embarking on this course reflect about any hopes, ethics or commitments you have in your life or work?
What do you imagine might challenge or stretch you in this course?
Can you think of any people in your life (including ancestors, folks who have passed, or characters who inspire you), communities, movements, places, stories or songs that you might carry with you on this learning journey, and which might support you to engage rigorously? What might this look like?
We would love to hear how you plan to engage in this course! There is no one right way to do it. Are you dipping in here and there or setting aside a chunk of time? Are you hoping to take your time engaging in it over the course of a year or some other period? Are you doing the course with a buddy or a group to discuss your learnings?
How do you imagine you might put into practice your learnings from this course?
Below each chapter, you'll find a forum where you can share your reflections and exchange ideas with others taking this course. We strongly encourage you to take the time to share what has captured your attention, how the learnings of the chapter might shape your practice, stories of practice that you were reminded of, and what might need to be considered or adapted for these ideas to work in your particular context.
Tips for navigating the course
You will see a sidebar at the right of your screen that allows you to navigate through the different parts of the course and return 'home' at any stage.
As you go through the course, we will invite you to click on links to access readings. These will open in a new page or tab. As you progress you can close these pages and return to the main page to continue.
We hope that the forums in each chapter will be a place where people engage with each other respectfully. Please note that the views expressed in these forums are those of the group members and do not necessarily reflect the views of Dulwich Centre or Dulwich Centre Foundation. Dulwich Centre and Dulwich Centre Foundation do not accept responsibility for them.
If you have any difficulties with this site, please email us c/o dcp@dulwichcentre.com.au