In this chapter we provide materials that briefly outline some of the important histories that continue to inform and shape narrative practices today. You will be introduced to co-founders Michael White and David Epston as well as other influential people who contributed to the development of narrative practices. We will also name some of the key practices Michael White developed over his lifetime and some of the main authors he drew upon.
---
In this article Cheryl White explores a history between co-founders of narrative practice Michael White and David Epston. This history features a spirit of adventure, a particular quality of partnership and a way of collaborating that influenced the development of narrative practice
Where did it all begin? | Cheryl White
Picture: Michael White & David Epston
---
Michael White was one of the co-founders and co-directors of Dulwich Centre and worked here from the day it opened in 1983 until his death in 2008. This extract aims to assist you in gaining a sense of the processes Michael White engaged in originating narrative practices and we invite you to consider how some of his legacies might be significant to you and your future practice.
Legacies of Michael White | David Denborough
---
David Epston, co-founder of narrative therapy, is widely respected for his innovative and creative work.He has introduced to the field of family therapy a range of alternative approaches including the use of leagues, archives and co-research.David lives in Auckland, New Zealand, where this conversation took place. Here in this small extract we learn about the term co-research, which he coined in the late 1970's.
Anthropology, archives, co-research and narrative therapy | an interview with David Epston
For David Epston's website you can visit: Narrative Approaches
---
In this extract we read about co-founder Michael White's thoughts on the range of influences he drew on in the development of narrative practices
'Family Therapy: Exploring the fields past, present and possible futures' | An interview with Michael White
---
As mentioned in the readings above, Aboriginal Australian practitioners have significantly influenced the development of narrative practices. Aunty Barabara Wingard describes narrative practice as "Telling our stories in ways that make us stronger". She also speaks about ways of listening "to people's stories to put them more in touch with their own healing ways". You can read more about her work here:
Aunty Barbara Wingard | Telling our Stories in ways that make us Stronger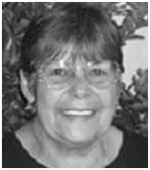 ---
"And what of solidarity? I am thinking of a solidarity that is constructed by therapists who refuse to draw a sharp distinction between their lives and the lives of others, who refuse to marginalize those persons who seek help, by therapists who are constantly confronting the fact that if faced with the circumstances such that provide the context of troubles of others, they just might not be doing nearly as well themselves"
– Michael White
One of the important ideas that informed narrative practices from very early on was this sense of 'solidarity'. Here is a small excerpt from the epilogue of the book 'Continuing the Conversations' that illustrates how this influenced Michael White's practice.
Continuing the Conversations | Cheryl White
---
For reflection…
Which particular ideas or stories intrigued you?

Why do you think these things stood out to you?

What from these histories would you like to take with you into your future practice in some way?
---
Please now share your thoughts & reflections below and then continue to the next chapter! Please include where you are writing from (City and Country). Thanks!