In this chapter we take a look at the ways critical thinking can contribute to our practice. Narrative practices invite us to be curious about where our ideas come from and their effects. Here we look at some of the theoretical assumptions of narrative practice, ways we can strengthen our critical thinking, and how this can influence our work.
---
"Critical does not mean destructive, but only willing to examine what we sometimes presuppose in our way of thinking, and that gets in the way of making a more livable world"
---
This paper by Mary Heath begins by defining critical thinking and setting out a personal history of the author's journey toward becoming a critical thinker. Some dimensions of critical thinking are outlined, together with questions which might allow readers to apply them to specific contexts.
Critical Thinking | Mary Heath
---
An invitation to talk about privilege from Salome Raheim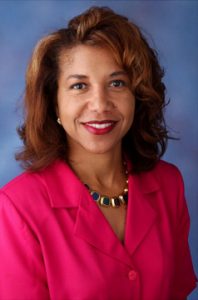 The relations and practices of power that influence our lives are often invisible to us. If we do not proactively look at how relations of power operate to create advantages for some and deny these advantages to others, it hinders our work as therapists and community practitioners. Without examining the operations of privilege, we are unable to see the circumstances that create constraints on other people's lives. We are unable to appreciate their daily efforts to work and live in the context of these constraints, or to resist them.
Furthermore, we are unable to see how our lives are made easier. We think that the ease with which we are able to operate in the world is the norm and become oblivious to the fact that everybody's life is not like our own.
What is more, unless we routinely examine the operations of power and our place within these operations, we fail to notice how we are liable to inadvertently impose our expectations, our cultural ways, our ways of thinking, on the people with whom we work. These impositions tend to diminish those who consult us, and they are destructive to the good work that we wish to accomplish.
This examination and deconstruction of the operations of privilege improves our practice as therapists and community workers. It is only when we recognise what people are up against that we can notice and invite people to richly describe their stories of resistance. It is only in examining the operations of privilege that we can become more aware of the potential for our practice to have negative consequences of inadvertently marginalising and diminishing people's lives and subordinating their stories.
This work has a particular resonance for those of us who are from marginalised groups. Examining the operations of power and privilege renders visible the constraints upon our lives. It helps us to understand that these constraints are not due to individual deficits, group deficits, or cultural deficits. The problem is not located within us. This lessens the influence of shame and makes resistance more possible.
In the following pages, we have enclosed a range of exercises that we hope will assist in exploring these issues further.
Please open this new page to read on.. : An invitation to narrative practitioners to address privilege and dominance
---
Narrative Therapy and Community work are considered Postmodern and Post-structuralist in theoretical orientation. Here Leonie Thomas helps us make sense of what this might mean and focuses on a few areas of Post-structuralism while offering some answers to commonly asked questions.
Leonie Thomas Post-structuralism Reading
---
For Reflection
What does 'critical thinking' mean to you?

How might your practice be different on account of your engagement with these materials?

Do you have any stories or sayings that keep you connected to 'critical thinking'?
---
Please now respond to these questions in the forum below! Please include where you are writing from (City and Country). Thanks!