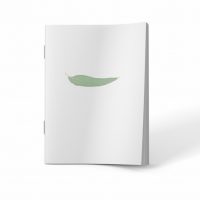 'Some of us have a body that we need to adjust in order for them to be a good place to live': Belonging, resting places and gender talents — Esben Esther Pirelli Benestad
$

5.50
This paper describes the application of the dialectical narrative inquiry, a therapeutic approach that incorporates phenomenology and narrative inquiry within narrative practices in order to elicit double-storied accounts of people's lives. I describe this approach through my work with Sarah, a 28-year-old university student who had been experiencing difficulties in her interpersonal relationships. Sarah and I were able to develop her personal dialectic, chart her landscapes through re-authoring questions, and clarify her positions regarding her problematic and preferred responses to experiences of 'Ambivalence and Insensitivity'. Through the use of macro-scaffolding over subsequent sessions, Sarah and I were able to identify her personal values and her hopes and intentions for the future. We also identified specific barriers to enacting these preferences, and personal skills and knowledges that she would be able to draw on in order to move towards her hopes and intentions for the future.
Sex positive ways of perceiving sexual turn-on patterns Part I Understanding— Esben Esther Pirelli Benestad, Elsa Almås and Kaethe Weingarten
$

9.90
Humans have the capacity to respond to sexual stimuli across the lifespan. Sexual responses are modified through interactive processes and manifest through sexual turn-on patterns.
In this paper, the authors review the history of understanding sexual turn-on patterns in the professional literature. They discuss their preferred understandings of how these patterns arise and their preferred sex-positive ways to help people with them. This includes a discussion on using the understanding of learning languages to explain how sexual turn-on patterns are learnt.
Like language, sexual feelings develop in many directions, depending on circumstances: as we happen to learn a language, so too we happen to 'learn' sexual turn-on patterns. As we cannot unlearn a language, we cannot unlearn a turn-on pattern. However, we can learn new languages. We can also new ways of being turned-on.
No Turning Back: Male to Female Transgender Journeys of Getting through Tough Times— Aya Okumura
$

9.90
Female-to-male transgendered people face many challenges during their journeys of gender transition. These challenges can be all the more complex if transgendered people are simultaneously negotiating complexities of culture as well as gender. But along with these challenges also come celebrations, connections, and community. This paper describes the stories of five Asian and Pacific Islander transgendered women, and offers some questions which narrative practitioners may find useful to help trace the histories of transgender people's skills and knowledges in moving through their unique journey.
Free article:
From Gender Dysphoria towards Gender Euphoria— Esben Esther Pirelli Benestad
This paper is a brief reflection on 'No turning back: Male to female transgenders' journeys of getting through tough times' by Aya Okumura, and 'The gender binary: Theory and lived experience' by Julie Tilson, David Nylund and Lorraine Grieves. The author explores some of the effects of transgendered existence on partners and families, and wonders if we can move from concepts of 'gender dysphoria' to 'gender euphoria'.
Was It a Girl — or Was It a Boy?— Esben Esther Pirelli Benestad
$

0.00
This short paper seeks to ask questions about sex and gender identity. It was originally offered as a keynote at the 6th International Narrative Therapy and Community Work Conference in Oaxaca, Mexico.
Teaching in Genderland: therapy, performance, conveyance of knowledge and self-disclosure— Esben Esther Pirelli Benestad
$

5.50
In this paper, bi-gendered Norwegian family therapist Esben Esther Pirelli Benestad, describes some of the joys, dilemmas and nervousness associated with teaching when this is understood to involve therapy, performance, conveyance of knowledge and self-disclosure.