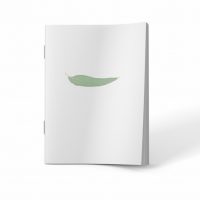 'Some of us have a body that we need to adjust in order for them to be a good place to live': Belonging, resting places and gender talents — Esben Esther Pirelli Benestad
$

5.50
This paper describes the application of the dialectical narrative inquiry, a therapeutic approach that incorporates phenomenology and narrative inquiry within narrative practices in order to elicit double-storied accounts of people's lives. I describe this approach through my work with Sarah, a 28-year-old university student who had been experiencing difficulties in her interpersonal relationships. Sarah and I were able to develop her personal dialectic, chart her landscapes through re-authoring questions, and clarify her positions regarding her problematic and preferred responses to experiences of 'Ambivalence and Insensitivity'. Through the use of macro-scaffolding over subsequent sessions, Sarah and I were able to identify her personal values and her hopes and intentions for the future. We also identified specific barriers to enacting these preferences, and personal skills and knowledges that she would be able to draw on in order to move towards her hopes and intentions for the future.
Explorations in trans* subjectivity— Kyle Sawyer
$

5.50
This paper explores the enforcement of anti-trans* subjectivity and the ways in which trans* individuals are resisting, challenging, and creating new ways of being. Anti-trans* subjectivity is informed, defined, and enforced by discursive power, coercive power, and repressive power. This paper uses theories from Louis Althusser, Michel Foucault, Judith Butler, Julia Serrano, Dean Spade, Joan Roughgarden, and many more to define the different types of power and explore the possibilities of trans* subjectivity as a place of knowing. This paper shows how trans* individuals are resisting an anti-trans* subjectivity by creating and introducing new and exciting possibilities of moving through and seeing the world in which we exist. For the unabridged version please visit: www.kylesawyer. weebly.com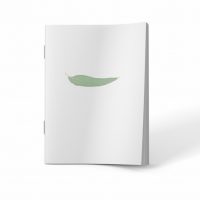 Non-binary Superpowers! A collaborative conversation between non-binary youth in Adelaide, South Australia, and non-binary youth in Calgary, Alberta — Rosie Maeder and Tiffany Sostar
$

5.50
A common experience of folks who identify outside of binary gender is that of erasure, an experience of not being seen, fighting daily to 'prove' that our identities and experiences are 'real' and 'valid'. In April and May of 2019, two small groups of Trans and Non-Binary (enby) young people and some of their loved ones came together on opposite sides of the world. Tiffany Sostar (they/them) and Rosie Maeder (she/her) hosted narrative conversations in Adelaide, Australia, and Calgary, Canada, and linked them through a collective document. This was the beginning of an ongoing trans-continental conversation exploring the skills, knowledges and experiences of Non-Binary young people and of the ways they are or hope to be seen and supported by loved ones. Tiffany and Rosie hoped to draw out rich, multi-storied accounts of Non-Binary experiences and to make visible the skills, knowledges and complicated superpowers required to resist rigid constructs of gender. They seek to further subvert Non-Binary invisibility by sharing these stories with other enby folks and anyone else who wants to learn more about Non-Binary experiences or identities ‒ including and especially Narrative Practitioners who work with Trans and Non-Binary young people.
A Journey towards Gender Belonging: Adam's Story— Jodi Aman
$

9.90
This paper summarises the journey of a sixteen-year-old young person who had felt displaced in the body of a somatic girl and now identifies as a young man. This has been a journey towards gender belonging. The information described in this paper was taken from a series of therapeutic conversations over an eight month period. Please note, that the use of pronouns and names within this paper may at times be confusing to the reader.
Responding with History and Story: An Interview with Joan Nestle— David Denborough
$

5.50
Joan Nestle is one of the founders of the Lesbian Herstory Archives in New York City and has been an instrumental figure in the documentation of lesbian history as well as a highly respected teacher and writer (see reading list below). In this interview, Joan elegantly articulates why she and others chose to respond to the pathologisation of lesbian lives with the creation of history and stories. This interview took place in Adelaide, South Australia. David Denborough was the interviewer.
Up the Steep Side of the Queer Learning Curve: Some Things I've Learned about Sex, Gender and Sexuality— Mary Heath
$

9.90
This article uses stories about everyday life to explore ideas about sex, gender and sexuality. It questions the dominant idea that there are only two sexes and two genders, and that sex should always be congruent with gender, drawing on queer theory – and intersex and transgendered people's life stories. It also examines the challenges bisexuality and queer theory present to dominant ideas about sexuality, proposing that there are more than two sexualities, and that sexuality can change depending on time, circumstances, and other factors. The author suggests that people who believe that their own sex and gender are uncontroversial have much to learn from paying thorough attention to the richness of human diversity rather than accepting the dominant two-sex, two-gender story. She suggests that refusing to accept the limitations of the accepted accounts of sex, gender and sexuality opens the way to exciting conversations on these subjects. These conversations, and the social change which they are making possible, have much to offer to people who fit within the dominant models of sex, gender and sexuality as well as those whose lives are currently erased and denigrated by them.
The Gender Binary: Theory and Lived Experience— Julie Tilsen, David Nylund, Lorraine Grieves
$

9.90
The acronym 'GLBTQ' (Gay, Lesbian, Bisexual, Transgender, Queer) is widely used to describe those individuals who inhabit spaces outside of the heteronormative standard. Yet the term 'transgender' is often not well understood and may be treated as an afterthought, if considered much at all. This paper focuses on interrogating the gender binary (male/female) which has created the context for gender transgression. Examples of deconstructing questions that highlight the social construction of gender and an examination of therapy with non-trans-identified partners of transmen are offered as ways to apply queer theory in an effort to expose the impact of the gender binary on people's lives. Reflections from a queer-identified woman on her experiences as the partner of a transman are shared in response to this paper.
This purchase is accompanied by a free article:
Reflections— Lorraine Grieves
No Turning Back: Male to Female Transgender Journeys of Getting through Tough Times— Aya Okumura
$

9.90
Female-to-male transgendered people face many challenges during their journeys of gender transition. These challenges can be all the more complex if transgendered people are simultaneously negotiating complexities of culture as well as gender. But along with these challenges also come celebrations, connections, and community. This paper describes the stories of five Asian and Pacific Islander transgendered women, and offers some questions which narrative practitioners may find useful to help trace the histories of transgender people's skills and knowledges in moving through their unique journey.
Free article:
From Gender Dysphoria towards Gender Euphoria— Esben Esther Pirelli Benestad
This paper is a brief reflection on 'No turning back: Male to female transgenders' journeys of getting through tough times' by Aya Okumura, and 'The gender binary: Theory and lived experience' by Julie Tilson, David Nylund and Lorraine Grieves. The author explores some of the effects of transgendered existence on partners and families, and wonders if we can move from concepts of 'gender dysphoria' to 'gender euphoria'.
Was It a Girl — or Was It a Boy?— Esben Esther Pirelli Benestad
$

0.00
This short paper seeks to ask questions about sex and gender identity. It was originally offered as a keynote at the 6th International Narrative Therapy and Community Work Conference in Oaxaca, Mexico.
Gender belonging: Children, adolescents, adults and the role of the therapist – Revised— Esben Esther Pirelli Benestad
$

9.90
This paper, originally published in 2001 and then revised 15 years later, describes key principles and practice of Esben Esther Pirelli Benestad, a Norweigian transgifted medical doctor and family therapist, when working with the families and networks of children and adolescents who display non-conformist or atypical gender expressions. This piece offers definitions for a wide variety of words and terms used to describe complex realms of gender, explores how responses to gender non-conformity have changed over time and continue to change, and conveys ways of ensuring that individuals displaying unusual expressions of gender have a chance to experience a sense of positive gender belonging.
Teaching in Genderland: therapy, performance, conveyance of knowledge and self-disclosure— Esben Esther Pirelli Benestad
$

5.50
In this paper, bi-gendered Norwegian family therapist Esben Esther Pirelli Benestad, describes some of the joys, dilemmas and nervousness associated with teaching when this is understood to involve therapy, performance, conveyance of knowledge and self-disclosure.
Continuing Correspondence in Relation to Feminism and Transgender Issues – A Letter to Arthemis Rodhanthy from Joan Laird
$

0.00
Joan Laird responds to a letter from Arthemis Rodhanthy which appeared in the International Journal of Narrative Therapy and Community Work, 2004, No.2.