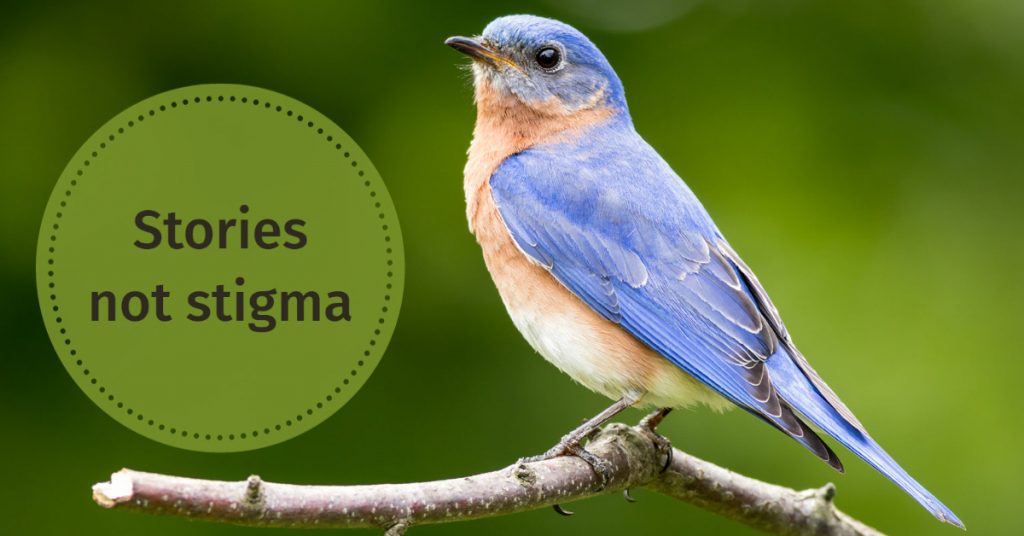 There should not be stigma. It should be treated for what it is: a sad, sorry business. (Aunty Bea Edwards)
One of the things that we have been conscious of with this project and with our experiences of someone ending their own life is considering the discourses or dominant cultural meanings associated with suicide. We want to find ways to make visible the discourses of suicide, particularly the ones we understand as the harsher ones (for example 'suicide as a selfish act', 'suicide as a violent act', 'suicide as an easy option', or 'as a society we must stop it and it is 100% preventable'). We want to understand that these are simply ideas and to examine how useful they are for people's lives.
Do you have ideas about honouring your loved one's life that is different to the singular story of 'they died by suicide'?
It was not some careless disregard of life, an easy way out 
People understand suicide as passive, cowardly, or as an easy way out. That was my understanding too before. I was told this from the media; all forms – movies, books, comics. And we can be encouraged to be angry with those we love who have suicided. I thought about my sister's suicide, 'it's the easy way out for you to treat life like this'. I don't know about all that. I was the last person to speak with my sister. She seemed just so tired. It's a complex thing to think about; you have to be so bloody strong to do it. When it boiled down to the end, I think she was really scared, it was not some careless disregard of life, an easy way out. Was it cowardly, was it an easy way out? No, I think it was a super scary personal act. Now I get frustrated with those who see suicide the way I used to see it.
It does take courage to battle every day 
I am helping my sister honour the life of her stepdaughter in September. My sister has had a hard time. We have talked about the death of our brother that happened in the August.
One death (cancer) seems understandable and reasonable, but the other unacceptable and frustrating to her. Remembrance of their life is very different. My brother is remembered as a brother with many recollections of shared events and stories; Debbie is remembered for having committed suicide. Actually most people avoid any discussion of her, it seems as if the act of ending her life erased the very essence of her. We can't even take the respectful time to remember who the victims to depression are, as we are so shocked and ashamed by how they died. No-one ever describes a suicide obituary as, 'died after a courageous battle with depression'. It does take courage to battle every day, but most people don't know the war.
It would be wonderful to acknowledge who Debbie was in life, what was important to her and her talents. Debbie can be embraced and therefore found through her loss.
If you are need of assistance:
If you are currently struggling with suicidal thoughts, please seek assistance. If you are within Australia, please refer to the following support services. If you or someone near you is in immediate danger Call Emergency Services on 000; or Go to a hospital emergency department.
If you are outside Australia, you can find helplines in different countries here: findahelpline.com