Protected: Collective Narrative Practice: Responding to Individuals, Groups and Communities Who Have Experienced Trauma— David Denborough
$

33.00
Author: David Denborough
This book introduces a range of hopeful methodologies to respond to individuals, groups and communities who are experiencing hardship. These approaches are deliberately easy to engage with and can be used with children, young people and adults.
Do you want to hear a story? Adventures in collective narrative practice — David Denborough
$

22.00
Author: David Denborough
Can narrative practices be used to respond to injustice and social suffering?
Can they spark and sustain social action?
In response to these questions, this book offers stories from Australia, Uganda, Zimbabwe, Turkey, Kurdistan, Myanmar, Spain, and West Papua.
Stories from Srilanka: Responding to the Tsunami— Shanti Arulampalam, Lara Perera, Sathis de Mel, Cheryl White and David Denborough
$

9.90
This paper consists of a series of extracts from interviews from Sri Lankan community workers and psychosocial workers who are involved in responding to the aftermath of the tsunamis of December 2004. Three months after the tsunamis had devastated areas of Sri Lanka's coastline, Cheryl White and David Denborough visited the country and witnessed the extent of the destruction and loss of life, and also the extent of the reconstruction efforts. They met with families who are now living in small tents one hundred metres back from the shore and are gradually piecing life back together again. Because it was exactly three months to the day of the tsunami, Buddhist remembrance ceremonies were being held in many parts of the country. A number of interviews were conducted with thoughtful and dedicated local organisations determined to hold onto and utilise local knowledge and expertise in responding to the experience of Sri Lankan communities. This paper includes stories from a number of these organisations.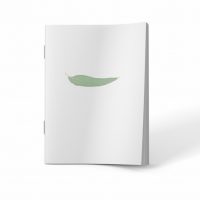 Decolonising research: an interview with Bagele Chilisa —David Denborough
$

5.50
In this interview, Motswana postcolonial scholar Professor Bagele Chilisa discusses
strategies for decolonising research, resisting the domination of Western knowledge,
working with Indigenous worldviews, and introducing accountability and collaboration
with people and communities who are the subjects of research. This piece has been created from two sources – a conversation between Bagele Chilisa, Cheryl White and David Denborough that took place in Gaborone, Botswana on 23 August 2018 and Bagele's keynote presentation, Equality in diversity: Indigenous research methodologies, at the 2015 American Indigenous Research Association Conference.
Resonance, rich description and social-historical healing: The use of collective narrative practice in Srebrenica— David Denborough
$

9.90
Are there ways of engaging with histories, collective narrative documentation and definitional ceremonies that can contribute to social-historical healing? This paper describes the use of collective narrative practices to generate opportunities for resonance between the storylines of people from different sides of an historic conflict. By telling the story of a workshop that took place in Srebrenica, Bosnia, this piece introduces new concepts to the field of narrative practice and includes two collective narrative documents.
Surviving Juvenile Justice: Imagination, Kindness and a Toasted Sandwich— David Denborough
$

9.90
This interview with Belinda who spent much of her late childhood within juvenile justice institutions describes her experiences in these places and the ways in which imagination and occasional acts of kindness made all the difference. It is hoped that this interview will be of relevance to other young people who are currently within juvenile justice settings, and to those adults who previously spent time within them. It is also hoped that it will be relevant to those working with young people as it clearly demonstrates the significant differences that caring workers can make. The interviewer was David Denborough.
Unearthing new concepts of justice: Women sexual violence survivors seeking healing and justice— Hung Suet-Lin and David Denborough
$

9.90
Justice and healing are closely linked. A strong sense of injustice can hinder healing. In the context of Hong Kong, and likely in many other places, where the legal system is seen as the only means for achieving justice, and legal/criminal justice is upheld as the only concept of justice, many survivors of sexual violence are left with few options for healing redress. Expanding concepts of justice beyond those rooted in criminal law systems may increase the possibilities for healing. This project describes one such collective process, enabling Chinese women who have experienced sexual violence to move from single story testimonies of harm done, to double story testimonies that include the responses, skills and values of survivors. The process involved richly acknowledging the multiple injustices and effects of these injustices, developing a storyline of surviving injustices including the steps taken by women to 'break the secrecy' and 'not pursing any further' in the legal system, and creating a forum of narrative justice. It was acknowledged that justice can be achieved in multiple ways, in the social and in people's eyes and judgment, which may have historic cultural resonances.
Free articles:
This article comes with two companion pieces:
Unearthed conceptions of justice for women who have experienced sexual violence: Possibilities for healing and enhancing criminal justice— Haley Clark
How women understand justice and the relevance of this to criminal justice practice is often overlooked in literature on system responses to sexual violence. By reflecting on Hung's and Denborough's (2013) article, I consider that the value of collective narrative justice forums in developing understandings of justice and promoting healing for women who have experienced sexual violence and system injustice is apparent. I argue that in addition to contributing to individual healing the unearthed concepts of justice have relevance to the ways in which sexual violence is responded to within the criminal justice system and in society generally. Privileging the knowledge and insights of women enables more robust understandings of justice to emerge, and opens new possibilities to strengthen responses to sexual violence.
Healing and justice together: searching for narrative justice— David Denborough
Once we acknowledge that we have a profound and often unnamed and unacknowledged problem in our country; that our 'justice system' in many ways perpetuates injustice, then what are we to do? If we are the receivers of stories of social injustice, then what are our responsibilities? Perhaps we can't leave matters of justice only to lawyers and the legal system. Perhaps we can question how our work can contribute to both healing and justice. This piece was created from a speech given by David Denborough at the 10th International Narrative Therapy and Community Work Conference held in Adelaide, Australia, March 2013.
Community Therapy: A Participatory Response to Psychic Misery— Adalberto Barreto & Marilene Grandesso
$

9.90
This collection introduces 'community therapy' which has been developed in Brazil to respond to various forms of social suffering and 'psychic misery'. The collection includes an introduction to the history, key tasks, and stages of a community therapy gathering; a description of one example of a community therapy meeting; and a brief exploration of how ideas from narrative therapy have been introduced into community therapy practices.
Note: includes reflections by David Denborough and Cheryl White
Prisoner Rape Support Package: Addressing sexual assault in men's prisons — David Denborough and the Preventing Prisoner Rape Project
$

9.90
The following support package has been developed to try to provide assistance to men who have been raped or sexually assaulted in prison. It has been developed by the Preventing Prisoner Rape Project. This project, based at Dulwich Centre in Adelaide, Australia, is hoping to: raise awareness about the issue of rape in prisons; reach out and support prison rape survivors; support those workers both inside and outside prisons who are trying to deal with the issue of sexual violence in detention; and bring about appropriate law reform and changes to prison administration in order to prevent prisoner rape. This package relates to men's experience. In the near future we hope to be able to develop a similar package for female survivors of prisoner rape. While currently in written form, we hope to make CDs and tapes of this information and distribute these within prisons. We would value your feedback as this is a continuing project.
Stories from Robben Island: A Report from a Journey of Healing— David Denborough
$

9.90
A three-day gathering on Robben Island, South Africa, organised by the Institute for the Healing of Memories and the Desmond Tutu Peace Centre, brought participants together from many different parts of the world to share stories and ideas about the healing of memories and ways to address histories of trauma. This paper describes some of the principles and practices of healing which shaped this meeting. It describes the structure of story-telling and reflection that occurred, and includes a number of stories, reflections and the lyrics of songs to convey the experience.
The Team of Life with young men from refugee backgrounds— David Denborough
$

9.90
This paper describes how the Team of Life narrative methodology can make it possible for young men to speak about what is important to them, what they have protected, held onto, despite the hardships they have seen. This way of working also makes it possible for young men to speak about identity in a collective manner, to celebrate 'goals' that their 'teams' have already scored, and to make plans and preparations for the future. This way of working utilises sporting metaphors which are powerfully resonant within masculine culture and yet, significantly, provides possibilities for supporting and acknowledging alternative masculinities.
A Framework for Receiving and Documenting Testimonies of Trauma— David Denborough
$

9.90
This paper seeks to provide a framework for receiving and documenting the testimonies of those who have been subjected to trauma, violence and abuse. It is a framework designed to make it possible to receive and document testimonies in ways that are not re-traumatising and that, in fact, contribute to redressing the effects of trauma in a person's life. The testimonies that are created can then be used for broader purposes.
Listening for alternative stories: narrative practice with vulnerable children and young people in India— Louise Carmichael and David Denborough
$

9.90
This publication describes the use of narrative practices with vulnerable children, young people and workers in a number of different contexts in India. The use of the Cricket Team of Life, the Tree of Life and collective documents, songs and timelines, are each described. These approaches enable practitioners to listen for and elicit young people's skills, knowledge and alternative stories of identity.